Who will go on a winning streak in Laktaši?
Saturday, 14. December 2019 at 11:00
In the opening game of the Sunday's ABA League schedule, Igokea will be hosting Koper Primorska at home in Laktaši Sports Hall. Both teams wish to continue where they have started last round and score a new win.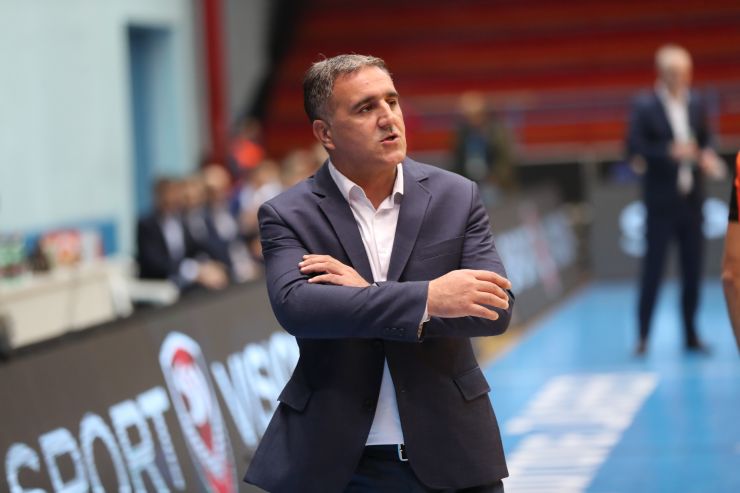 Dragan Bajic (Photo: Cibona/Zeljko Baksaj & Domagoj Vranar & Gordan Lausic)
ABA League Round 11, Sunday, 15.12.2019:
Where? Laktaši Sports Hall
Where? 12:00
Story of the game: One thing is certain ahead of the Sunday's clash of Igokea and Koper Primorska in Laktaši – one of the two squads will officially go on a winning streak, as both of them have scored victories a round before, but which team will it be?
It is a clash of two teams that desperately need victories in order to achieve their goals set right now. While Igokea currently have two victories on their record after ten rounds and they need to win in order to avoid the danger zone at the bottom of the ABA League standings and move towards the middle of the standings, Koper Primorska need a victory to keep track with the best teams of the ABA League right now and to continue fighting for the Playoffs.
Taking a look at the standings, it seems pretty clear whose team's chances are looking better right now, but things are not as simple. Igokea are well-known as a team which are always difficult to beat when playing at home. Also, in the last five games, Koper Primorska have won three games and Igokea one, while both teams have triumphed last round, so anything is possible on Sunday in Laktaši.
Match-up in focus: It will be fun to watch the clash under the rims by big men Đorđe Gagić and Marko Jagodić-Kuridža. While Marko Jagodić-Kuridža is currently the second-best scorer and top rebounder, averaging 17.2 points and 7.6 rebounds per game in the ABA League, Gagić is right now the second-best scorer of Igokea with an average 12.5 points, alongside 2.5 rebounds grabbed per game.
Head to head in the regional league: 0:0.