Playoffs race continues in Koper
Friday, 03. January 2020 at 11:00
In the opening game of the ABA League Round 14, Koper Primorska will be hosting Budućnost VOLI at home in Bonifika Arena.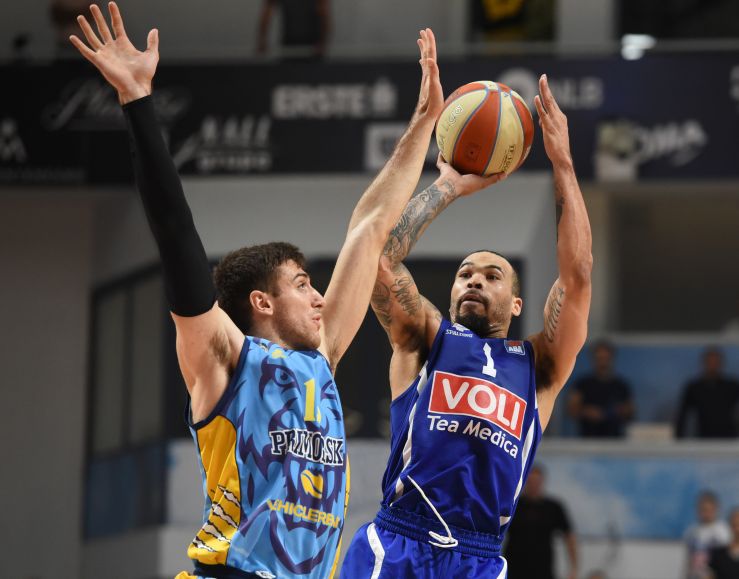 Justin Cobbs (Photo: Buducnost VOLI)
ABA League Round 14, Saturday, 4.1.2020:
KOPER PRIMORSKA – BUDUĆNOST VOLI
Where? Bonifika Arena, Koper
Where? 17:00
Story of the game: The Playoffs race is heating up, with only nine rounds remaining in the regular season and two of the candidates for one of the four positions, that are leading into the ABA League peak of the season, will match-up in Koper in the opening fixture of the 14th round of the season. Koper Primorska will be hosting Budućnost VOLI in their Bonifika Arena!
Both of the two sides have had an amazing season so far and both of them have spent the majority of the season in the top four. Naturally, their mutual encounter will tell a lot about the future power rankings in the ABA League this season.
While Koper Primorska need a win right now in order to stay in the Playoffs race, the stake for Budućnost VOLI is currently even a bit higher, as they are still amongst the main first place contenders!
The first time that the two sides have met this season, Koper Primorska have upset Budućnost VOLI on the road in Podgorica. Will Budućnost VOLI get the revenge?
Match-up in focus: We will be witnessing the clash between Koper Primorska big man Ivan Marinković, who became the true leader of their team lately and Hassan Martin on the other side. Who will prevail under the rims of Bonifika Arena?
Head to head in the regional league: In total 1:0; In Koper 0:0.