Who will get back to the winning track in Podgorica?
Friday, 17. January 2020 at 13:00
In the last game of the Saturday's ABA League schedule, Budućnost VOLI will be hosting Mega Bemax at home in Morača Sports Hall.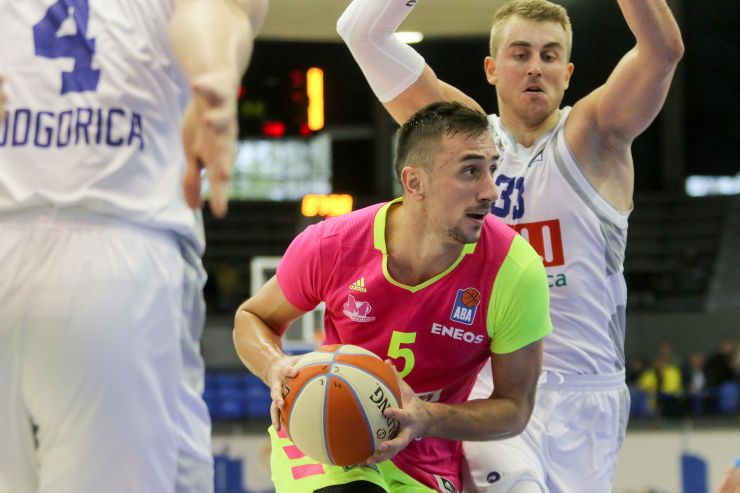 Edin Atic (Photo: Mega Bemax/Ivica Veselinov)
ABA League Round 16, Saturday, 18.1.2020:
Where? Morača Sports Hall, Podgorica.
Where? 21:00
Story of the game: One thing is certain when speaking about the upcoming clash in Podgorica between Budućnost VOLI and Mega Bemax. One of the two sides will get back to the winning track following recent unsuccessful clashes.
While Budućnost VOLI have celebrated twice over the past five rounds in the ABA League, Mega Bemax have grabbed only one victory in their last five attempts. And while Budućnost VOLI have one defeat in a row recently, Mega Bemax have 2.
However, the battle for a pair of points will not be as exciting only from the standpoint of raising the level of performances of both sides, but also in order to accomplish their goals. While Budućnost VOLI are still fighting for first place in the regular season, where they are currently occupying the second place with a win less on their record than Partizan NIS, on the other side, Mega Bemax are currently alone at the very bottom of the ABA League standings and desperately need to win to keep the chances of escaping the danger zone at the bottom.
Who will succeed?
Match-up in focus: It's Justin Cobbs against Kendrick Perry! Both Americans are the top scorers and second-best passers of their squads, with Cobbs averaging 14.7 points and 4.4 assists per game and Perry averaging 23.8 points and 4.3 assists per game. Which one of them will be taking his team to the victory in Podgorica?
Head to head in the regional league: In total 11:4; In Podgorica 6:1.