Mega Bemax score a very valuable home win against Krka
Sunday, 26. January 2020 at 11:59
The Pink troops needed this win so much.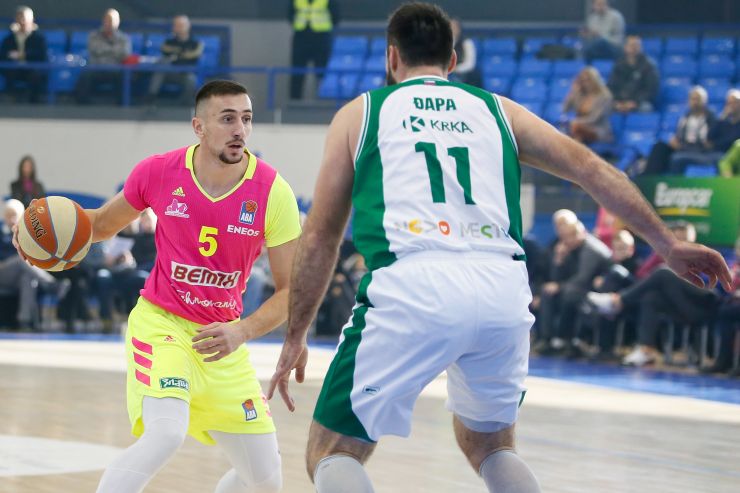 Edin Atic (Photo: Mega Bemax/Ivica Veselinov)
ABA League Round 17, Sunday, 26.1.2020:
MEGA BEMAX - Krka 88:61 (23:19, 24:17, 23:16, 18:9)
Game recap: Mega Bemax have scored a very valuable win as they defeated Krka at home court in Round 17 of the 2019/20 ABA League regular season. The Pink troops needed this win so much, simply because they are trying very hard to escape the relegation zone. After several pretty painful defeats, Mega Bemax have finally returned on the winning track and they are no longer all alone at the bottom of the standings as they now have the same overall score as Zadar – 4 wins and 13 defeats.
On the other side, Krka played this game without their both point guards – Glenn Cosey and Paolo Marinelli – and that is why they were not able to put up their best performance in today's game in Belgrade. Still, despite this defeat, the Green troops will remain in the safe zone as they now have the overall score of 6-11.
Key moments: Mega Bemax have been in front from the start, while they have been increasing the lead constantly throughout the game. At the end of the 2nd quarter the home team gained a double-digit lead, while in the final minute of the 3rd quarter Mega increased their lead to 20 points – 70:50.
Man of the match: Mega's 20-year old center Marko Simonović has put up another double-double performance! Simonović finished the match with 23 points and 11 rebounds, while his overall index rating was 32.
Can't trick the stats: Mega Bemax had 15 rebounds and 11 assists more than Krka in this match.