Novi Pazar stun Lovćen 1947 Bemax on the road
Wednesday, 29. January 2020 at 17:52
The visitors made a stunning comeback in the 4th quarter.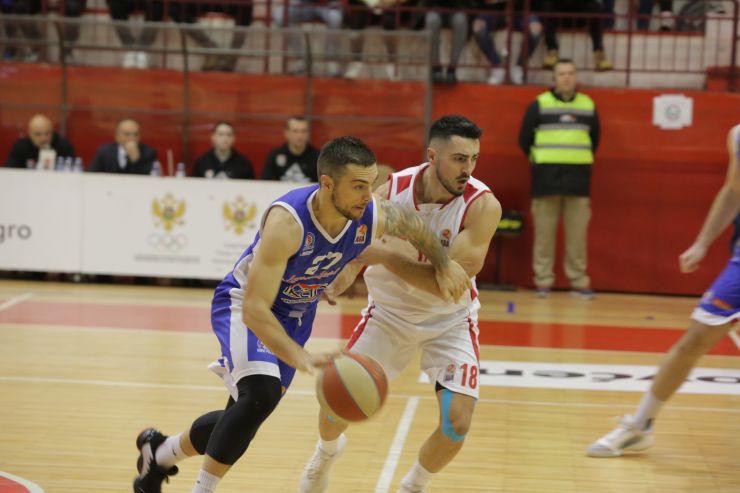 Nikola Korac (Photo: Lovcen 1947 Bemax/Novak Arbamovic)
2019/20 ABA League 2 Regular Season, Round 18, Wednesday, 29.1.2020:
Lovćen 1947 Bemax - NOVI PAZAR 90:94 (29:31, 21:18, 18:11, 22:34)
Novi Pazar have pulled off a stunning comeback in Cetinje to beat Lovćen 1947 Bemax on the road in the opening game of Round 18 of the 2019/20 ABA League 2 regular season. The visitors were down by 8 points at the end of the 3rd quarter – 60:68, but then they scored 34 points in the 4th quarter, including 6 three-pointers, to seize this very important road win.
This was only the 2nd road win for Novi Pazar in the ongoing season, while at the same time it was only the 2nd home defeat for Lovćen 1947 Bemax, who have therefore suffered a major setback in their race for the Playoffs.
Lovćen 1947 Bemax now have the overall score of 8-10, while Novi Pazar are at 7-11.