Adriatic derby in Višnjik – Zadar host Mornar
Thursday, 30. January 2020 at 11:00
In the opening game of the ABA League Round 18, Zadar will be hosting Mornar at home in Krešimir Ćosić Arena in Zadar.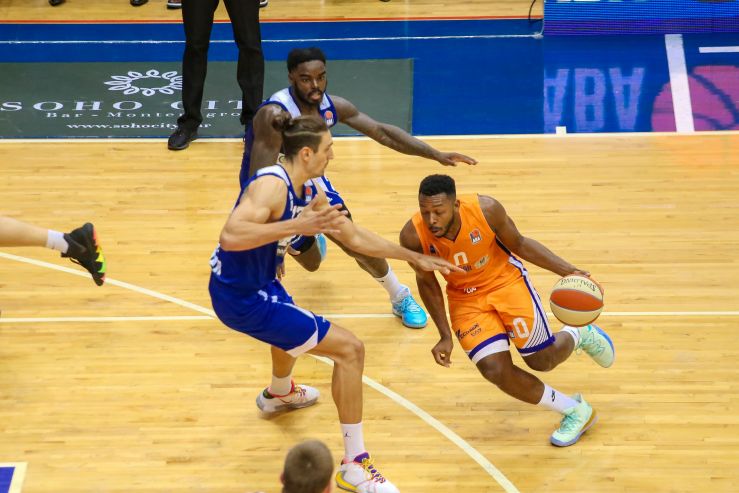 Jacob Pullen (Photo: Mornar/Media Pro)
ABA League Round 18, Friday, 31.1.2020:
Where? Krešimir Ćosić Arena, Zadar
Where? 20:00
Story of the game: Can Zadar score a victory and escape the last place in the standings or can Mornar grab their fourth in a row and make another giant leap towards the Playoffs? That's the main question ahead of the 18th round opener, which is set to come up in Zadar.
It is a game, that could determine the path of the remainder of the season for both sides and therefore, they will both do everything in their powers to score a new victory. Zadar will be chasing their fifth this season, while Mornar will be chasing their 11th.
If this game shall develop like the recent ones of the two sides have, there should be no doubt on which team would be leaving the court with smiles on their faces. Zadar have lost three games in a row in the last three rounds, while Mornar have won 3 in a row.
How about tradition? In Zadar, both teams have met three times, with Zadar scoring one win and Mornar 2.
How will it be this time?
Match-up in focus: Bryon Allen against Jacob Pullen! Which of the two excellent players will shine brighter this time around as the two teams meet in Višnjik? Currently, both of them are the top scorers of their teams with Allen averaging 18.6 points per game and Pullen 17.2 points per game. When it comes to passing, Allen is the second-best at Zadar with 2.8 assists dished out per game, while Pullen is the best at Mornar, averaging 5.4 assists per game.
Head to head in the regional league: In total 2:5; In Zadar 1:2.