Battle for Playoffs continues in Belgrade
Friday, 07. February 2020 at 11:59
In the 19th round of the ABA League season, FMP will be hosting Koper Primorska at home in FMP Arena, Belgrade.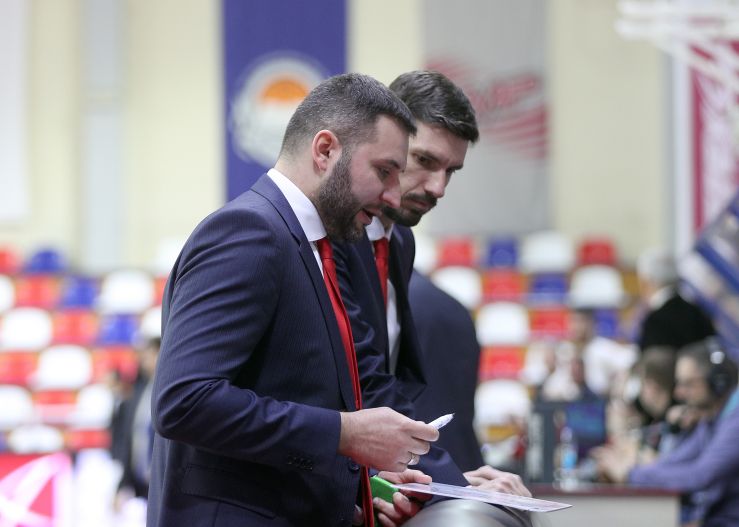 Vladimir Jovanovic (Photo: FMP)
ABA League Round 19, Saturday, 8.2.2020:
Where? FMP Arena, Belgrade
Where? 20:00
Story of the game: It's to be or not to be for FMP and Koper Primorska as they will be facing each other in FMP Arena in Belgrade in the clash, that could be a decisive one having in mind the Playoffs runs by the two teams.
Both of them need to win in order to keep their hopes of reaching the Playoffs realistic. While FMP have nine triumphs on their record, Koper Primorska have two more. And Koper Primorska are currently sharing the last place in the Playoffs zone together with their rivals.
Winning would mean for FMP that they are still hoping for a big comeback in the Playoffs race, while for Koper Primorska it would mean that they are still having their chances of qualifying for the Top Four widely open.
When speaking of current shape, the teams are in a completely different situations. While FMP have lost four games in a row, Koper Primorska have won threei in a row.
Will the streaks continue or end in Belgrade?
Match-up in focus: Stefan Đorđević against Marko Luković! Two big men will be battling to prevail in the paint and it's almost impossible to predict which one of them would prevail this time! Currently, Đorđević is the top scorer of FMP, while Luković is the third-best at Koper Primorska. And while Đorđević is averaging 12.4 points per game, Luković is averaging 10.5 points per game. When it comes to rebounding, both of them are the best for their teams. Đorđević is averaging 5.3 rebounds per game and Luković 7.5.
Head to head in the regional league: In total 0:1; In Belgrade 0:0.