National Cups: Cibona and Zadar advanced to Semi-finals
Wednesday, 12. February 2020 at 12:26
In their opening appearances at the Croatian National Cup, Cibona and Zadar have beaten Šibenka and Sonik Puntamika, respectively and advanced to the Semi-finals.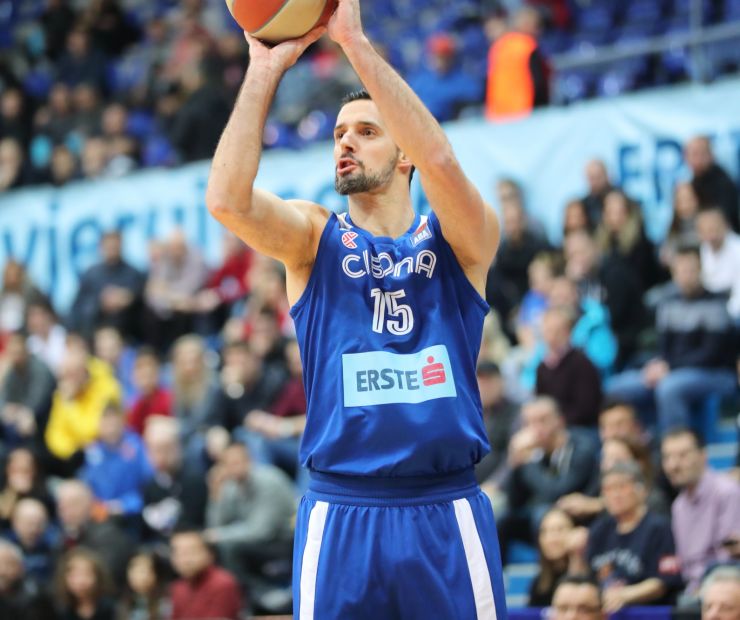 Ivan Novacic (Photo: Cibona/Zeljko Baksaj, Domagoj Vranar & Gordan Lausic)
Cibona have had an interesting encounter against Šibenka, where they have confirmed their win only in the last quarter, even though they have been in front for the majority of the game. Cibona had an 8-point lead at the big break and 7-point lead after 3 quarters. In the end, they have celebrated a 106:93 win over the Šibenik squad. Ivan Novačić scored 31 points for Cibona and Josip Bilinovac added 12.
Zadar have prevailed over Sonik Puntamika in the local clash in the Croatian National Cup. After trailing by 4 points after 10 minutes of the game, Zadar bounced back in the second quarter, which they have won 32:18 and they led by 10 at the big break. After 30 minutes they were already up by 18 points and it became clear that Danijel Jusup would take his team to the Semis. In the end, the score was 99:73 in favour of Zadar, for which Martin Junaković scored 19 points, while Dominic Gilbert and Ivan Siriščević added 14 apiece.
In the Semi-finals on Thursday, Cibona will be facing Gorica and Zadar will be facing Split.
Croatian National Cup Quarter-finals, Wednesday, 12.2.2020:
CIBONA – Šibenka 106:93 (30:30, 24:16, 27:28, 25:19)
Novačić 31, Bilinovac 12 | Nakić 21, Vuko 16.
ZADAR – Sonik Puntamika 99:73 (23:27, 32:18, 20:12, 24:16)
Junaković 19, Gilbert and Siriščević 14 | Cvitković 16, Špralja 12.
Semi-finals, Thursday, 13.2.2020:
Cibona – Gorica (18:00)
Split – Zadar/Sonik Puntamika (20:30)
Finals, Sunday, 15.2.2020:
Cibona/Gorica - Split/Zadar (17:30)