Koper Primorska have won the 2020 Slovenian National Cup
Sunday, 16. February 2020 at 20:55
Third Cup trophy in a row for the Tigers.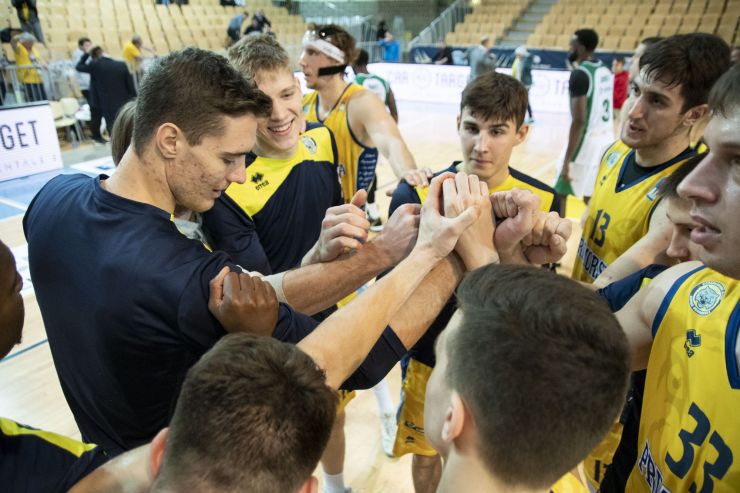 Koper Primroska team (Photo: Koper Primorska/Ziga Mikeli)
Koper Primorska have won the 2020 Slovenian National Cup after beating Cedevita Olimpija in the final – 93:84. The Tigers have therefore triumphed in this competition for the 3rd year in a row!
Koper Primorska were up by just 2 points on 4 minutes before the end – 83:81, while the Yellow crew then made the crucial 8:0 run to escape on a double-digit lead – 91:81.
What is interesting to mention is that Koper Primorska played the final match with just 8 players, while their hero was Nejc Barič who finished the match with 22 points and 7 assists.
Slovenian National Cup Final, Sunday, 16.2.2020:
KOPER PRIMORSKA - Cedevita Olimpija 93:84 (27:32, 23:14, 19:17, 24:21)
Barič 22, Hodžić 15 | Blažič 33, Krušlin 15.