Partizan NIS pull off a major comeback to win the 2020 Serbian National Cup
Monday, 17. February 2020 at 00:01
The black & whites have won the National Cup for the 16th time in club's history.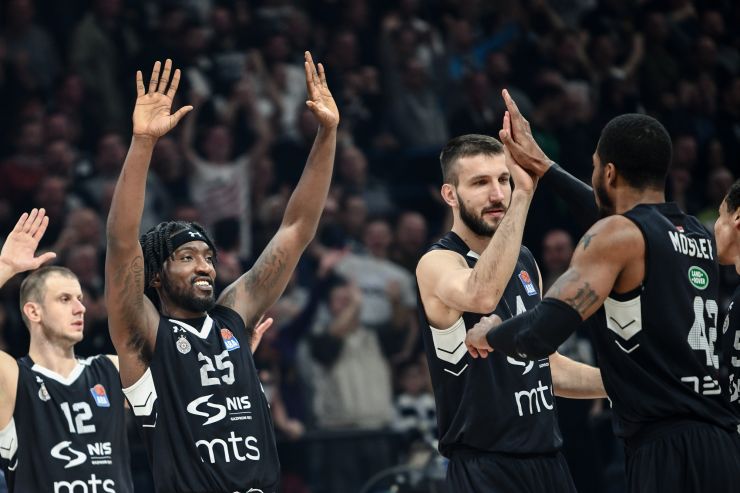 Partizan NIS team (Photo: Partizan NIS)
Partizan NIS have won the 2020 Serbian National Cup after beating their arch rivals Crvena zvezda mts in overtime – 85:84.
The black & whites pulled off a stunning comeback in the final minute of the 4th quarter. They were down by 6 points with a bit over 30 seconds left on the game clock, but still managed to force overtime.
In the additional 5 minutes, Partizan NIS gained a 5-point lead – 85:80, while Crvena zvezda mts then responded with a 4:0 run to reduce the gap to just 1 point – 85:84. Zvezda had the last ball-possession and a chance to win the match, but Lorenzo Brown missed a lay-up.
Serbian National Cup, Final, Sunday, 16.2.2020:
Crvena zvezda mts – PARTIZAN NIS 84:85 (13:19, 18:15, 18:18, 29:26, 6:7)
Brown 17, Davidovac 16 | Paige 21, Jaramaz 19.