Moment of truth for Zadar and FMP
Friday, 28. February 2020 at 11:59
Saturday night is bringing us big clash in Krešimir Ćosić Arena in Zadar, as the Dalmatians will be hosting FMP in a game, that will be of major importance for both sides.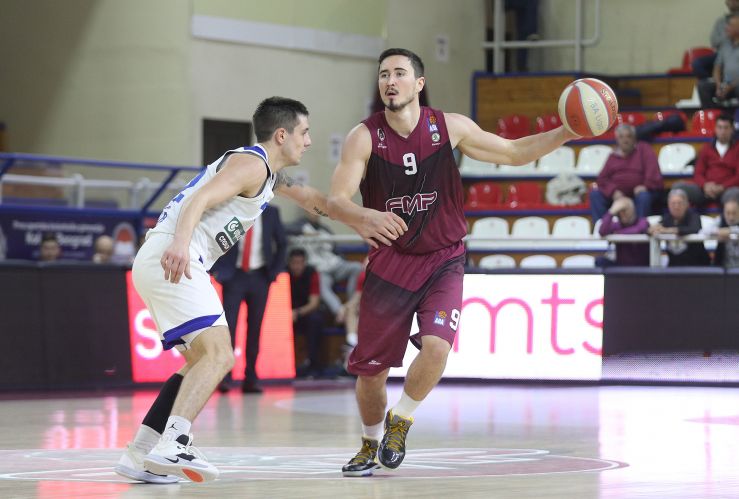 Stefan Pot (Photo: FMP)
ABA League Round 20, Saturday, 29.2.2020:
Where? Krešimir Ćosić Arena, Zadar
Where? 20:00
Story of the game: Moment of truth is coming up for Zadar and FMP, as the two sides will be battling one against another on Saturday night in Krešimir Ćosić Arena. The game is of vast importance for both sides, as Zadar are desperately trying to enter the winning streak, that would allow them to avoid relegation to the ABA League 2, while on the other side, FMP need just the same, in order to try to catch the last train for the ABA League Playoffs.
Currently, Zadar are occupying the last place in the standings, which means that they would play in the second division of the ABA League in case they do not manage to rise over one of their competitors by the end of the ABA League regular season. Currently, their closest rivals of Mega Bemax are just a win above them. On the other side, FMP are currently standing in the 7th place in the standings, with two triumphs on their record less than Cedevita Olimpija and Mornar, which are currently sharing the fourth place in the standings. Right now it seems like their mission of reaching the Playoffs is almost impossible, but with a winning streak late in the regular season, they might be able to achieve what they are hoping for.
Lately, none of the two sides has been shining in the ABA League, with Zadar having lost their last five encounters and FMP having won only one of their last five games, in the previous round against Koper Primorska.
Who will prevail this time?
Match-up in focus: It will be fun to watch the match-up of Bryon Allen and Aleksa Radanov. While Allen is currently the top scorer of Zadar with 18.8 points scored per game in the ABA League, Radanov is having an average of 11.5 points per game and is the third best in scoring at the side of FMP.
Head to head in the regional league: In total 8:16; In Zadar 7:5.