Igokea and Cibona opening the Round 21
Thursday, 05. March 2020 at 11:00
Igokea and Cibona will be the ones with an honour of opening the ABA League Round 21 and the stage is set in Laktaši.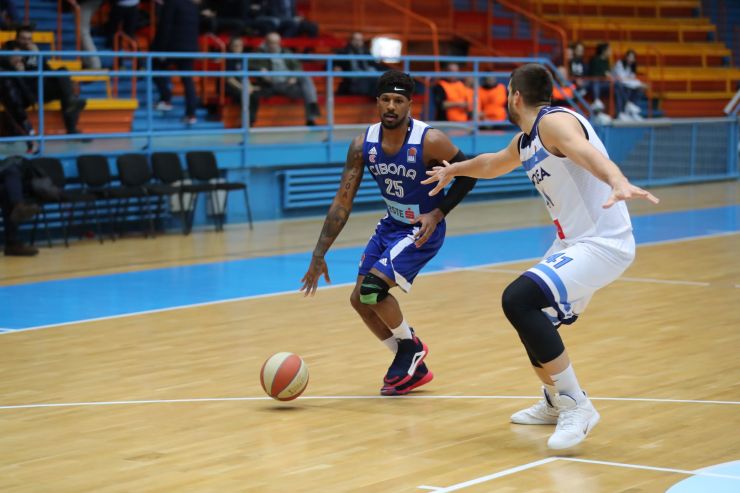 Shane Gibson (Photo: Cibona/Zeljko Baksaj & Domagoj Vranar & Gordan Lausic)
ABA League Round 21, Friday, 6.3.2020:
Where? Laktaši Sports Hall
Where? 20:00
Story of the game: Important game is coming to Laktaši, where Igokea will be hosting Cibona and both teams need a victory badly in their battle of avoiding the danger zone near the bottom of the ABA League standings.
Ahead of the Round 21, Igokea hold 7 wins in their hands and Cibona 6, while the last-placed Zadar have won 5 games so far. So it is clear that the team that wins this game would improve their position in the standings greatly and perhaps save their season, while the losing one might get into trouble.
Both of them have been in similar shape lately, with Igokea winning 2 of their last 5 games and Cibona 1. And while Igokea have lost their last game, Cibona have lost 2 in a row.
Which one of them will bounce back this time?
Match-up in focus: Đorđe Gagić against Filip Bundović! Their battle in the paint could well decide the outcome of the clash in Laktaši. As Đorđe Gagić is currently the third scorer and rebounder of Igokea, averaging 11.7 points and 3.7 rebounds per game, Filip Bundović is right now the top scorer and third rebounder of Cibona with 11.8 points and 3.2 rebounds per game.
Head to head in the regional league: In total 10:7; In Laktaši 5:3.