Duop Reath is the new Crvena zvezda mts reinforcement
Saturday, 01. August 2020 at 20:19
Power forward Duop Reath is the new reinforcement of Crvena zvezda mts.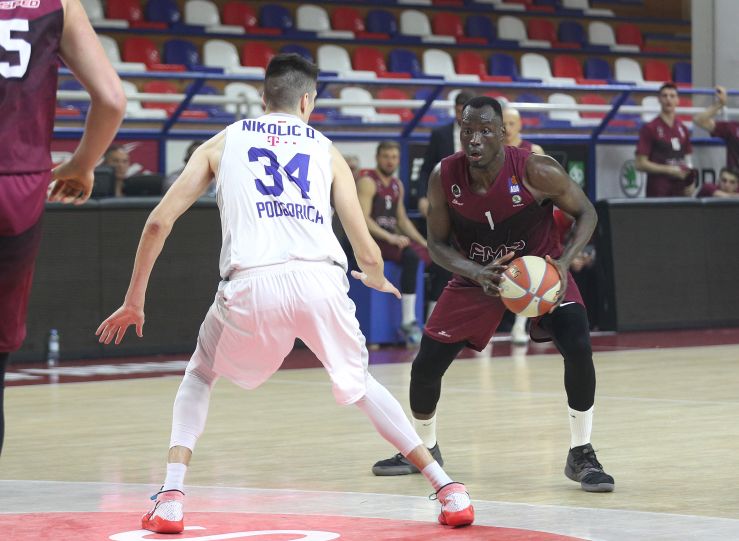 Duop Reath (Photo: FMP)
Australian player, who is 211 cm tall, will be defending the red and white colours of the Belgrade team next season.
Last season he used to play successfully for the FMP squad and he averaged 12 points and 5 points per game in the ABA League with a field goal percentage of almost 43%.
Duop Reath is Australian international, coming from South Sudan and he spent his college career in the USA at the LSU University.
He was born on 26 June 1996 in South Sudan, weighs 111 kg and will represent a big refreshment for the Crvena zvezda mts team, where he will be used on the center and power forward positions.
--------------------
Duop Rit novo pojačanje Crvene zvezde mts
Krilni centar Duop Rit novo je pojačanje Crvene zvezde mts.
Australijski igrač visok 211 centimetara naredne sezone nastupaće za crveno-bele.
Prošle sezone sa velikim uspehom nastupao je za ekipu FMP-a, a u prethodnoj sezoni ostavio je odličan utisak u ABA ligi – Imao je prosek od 12 poena i 5 skokova po utakmici, uz procenat šuta za tri poena od skoro 43 posto.
Duop Rit je australijski reprezentativac, poreklom iz Južnog Sudana, a juniorski staž proveo je u SAD, na koledžu "LSU" jednom od najpoznatijih košarkaških programa u Sjedinjenim Državama.
Rođen je 26.06.1996. godine u Vatu u Južnom Sudanu, težak je 111 kilograma, i predstavljaće veliko osveženje u timu Crvene zvezde mts u kojoj može da igra na pozicijama krilnog centra i centra.
Crvena zvezda je tokom prelaznog roka osim Rita, angažovala Lojda, Nnoka, Hola, Voldena, Simonovića, Radanova i Uskokovića.