Ronald Moore pens a 1-year contract with Cibona
Sunday, 02. August 2020 at 17:08
The Wolves have a new point guard!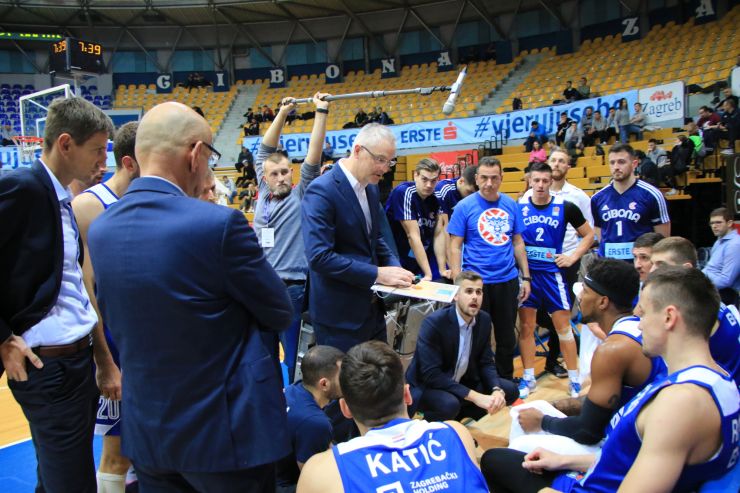 Cibona team (Photo: Cibona/Zeljko Baksaj, Domagoj Vranar & Gordan Lausic)
Cibona have completed another transfer as they penned a 1-year deal with 32-year old point guard Ronald Moore.
Moore spent the previous season in French side Élan Béarnais, while he averaged 9.5 points, 3 rebounds and 4.7 assists per game in the French Championship.
Ronald Moore has spent his entire pro career in Europe where he played for SPU Nitra, Turów Zgorzelec, Alba Fehérvár, Cherkaski Mavpy, Juvecaserta, Pistoia 2000, Pallacanestro Varese and Élan Béarnais.
"Ronald is a very experienced player. He played in top-class leagues such are Italian and Spanish championships and I hope that he will use his experience to help our young players," said Cibona head coach Ivan Velić.
Moore will join his new teammates in the next few days.
---------------
Ronald Moore je novi razigravač Vukova
Košarkaški klub Cibona potpisala je jednogodišnji ugovor s 32- godišnjim razigravačem Ronaldom Mooreom.
Ronald je timski igrač koji igra u oba pravca. Vođa je na terenu, a u posljednjoj sezoni igrajući prvu francusku ligu u Élan Béarnaisu za 28 minuta provedenih u igri u prosjeku je bilježio 9.5 poena, 3 skoka i dijelio 4.7 asista.
Domagoj Čavlović, direktor Cibone:
- Doveli smo iskusnog, kvalitetnog playmakera. Tražili smo baš jednog ovakvog koji će znati razigrati naše mlade igrače i koji će ih moći 'hraniti' loptama!
Ivan Velić, trener Cibone:
- Igrač koji ima veliko iskustvo iza sebe, igrao je ozbiljne lige, francusku i talijansku. Nadam se da će svojim znanjem i iskustvom pomoći našim mladim igračima i da će se uklopiti u ovu novu Cibonu. Kada stranac dolazi jako je važna atmosfera u ekipi i samo okruženje, sve to utječe na adaptaciju igrača. Sad sigurno imamo izrazito dobru atmosferu i među igračima i u klubu i mislim da će mu s te strane prilagodba biti olakšana. Imamo kvalitetne, karakterne momke i svi ćemo mu nastojati olakšati tu prilagodbu.
Ronald će u narednih nekoliko dana stići u Zagreb gdje će prvo morati odraditi testiranje na koronavirus. Ako se nalaz pokaže negativan, odmah će se priključiti treninzima prve ekipe.