Jacobi Boykins is the new Zadar player
Wednesday, 05. August 2020 at 14:17
25-year old Jacobi Boykins is the new reinforcement of Zadar. This is the fourth newcomer, that will be defending Zadar colors in the new season, after Bursać, Paponja and Worku have been added to the squad previously.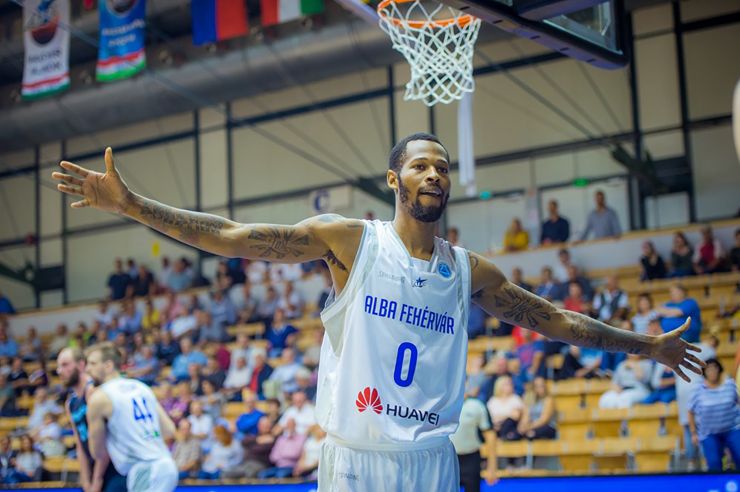 (Photo: FIBA)
Jacobi Boykins, who used to spend four years at the Louisiana Tech university is coming to Zadar as a reinforcement at the positions 2 and 3. Last season he has been playing for Rio Grande Valley Vipers and Sioux Falls Skyforce in the G-League. Before the Covid-19 pandemic break, he has been averaging 13.5 points and one steal with 37.4% three-point shooting percentage. The cooperation between the American and Zadar has been agreed for one season.
"I believe that we have signed a player, that has lots of room for progress, that will strengthen our team a lot. He is an excellent shooter and we expect that he would bring lots of quality to the team and make progress as the season goes on," head coach Veljko Mršić commented upon the player's arrival.
--------------------------
Jacobi Boykins novi je igrač Zadra
Novo pojačanje Zadra je 25-godišnji Jacobi Boykins. Ovo je četvrti novi igrač koji će braniti boje Zadra nakon Bursaća, Paponje i Workua.
Boykins koji je proveo četiri godine na sveučilištu Louisiana Tech, dolazi u Zadar kao pojačanje na poziciji dva/tri. Prošle sezone nastupao je za Rio Grande Valley Vipers i za Sioux Falls Skyforce u NBA G-League. Prije stanke zbog pandemije Covid-19 Jacobi je bilježio u prosjeku 13,5 poena, jednu ukradenu loptu, uz 37,4% šuta za tri poena. Suradnja između Amerikanca i Zadra potpisana je na godinu dana.
"Mislim da smo potpisali igrača koji ima puno prostora za napredak, koji će nam dosta pojačati ekipu. Odličan je šuter, očekujemo da će kvalitetno doprinijeti ekipi te da će napredovati kako sezona bude odmicala", najavio je novog igrača trener Veljko Mršić nakon Boykinsova potpisa.