Derryck Thornton new Borac reinforcement
Saturday, 29. August 2020 at 16:42
American has agreed on cooperation with the Čačak squad for one season.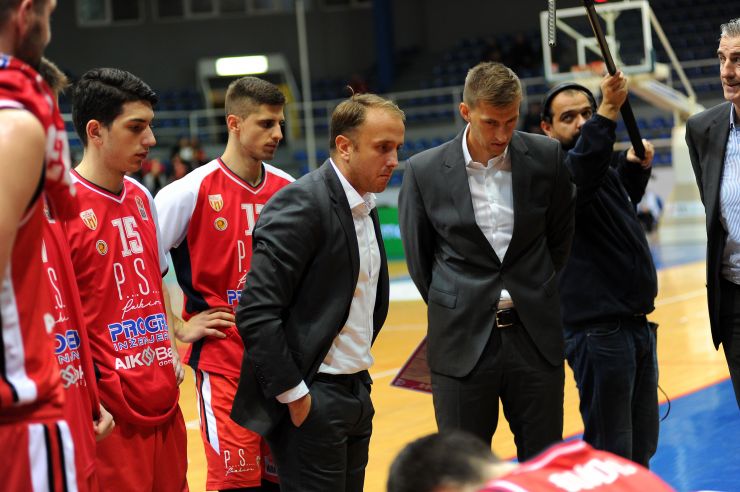 Marko Marinovic (Photo: Siroki/Domagoj Ledic)
It's now become official, that American player Derryck Thornton has become a new Borac player.
The contract with the youngster of Los Angeles has been signed for one season. He will be the second American player to play for Borac. The first one was Bryce Jones, that arrived to the town by the Morava river last season.
It's worth mentioning, that Thornton has grauated at the Boston College and has been averaging 12.7 points per game last season in the NCAA. Besides that, he has been averaging 2.8 rebounds per game and the stats are revealing that his average number of assists is 3.4. Ahead of coming to Boston, he used to play for the Universities Duke and South California.
It goes without doubt, that Thornton will be a valuable reinforcement for the Čačak squad in the forthcoming season in the ABA League. Besides Thornton, Aleksa Novaković has arrived to Čačak, while Radovan Đoković, Bryce Jones and Uroš Čarapić have extended their contracts with the club.
--------------------
Derik Tornton novo pojačanje Borca
Amerikanac potpisao jednogodišnji ugovor sa čačanskim klubom.
Ono što je prethodnih dana bilo predmet nagađanja, danas je dobilo svoj epilog. Američki košarkaš Derik Tornton (23 godine, 195 cm) postao je član Borac.
Ugovor sa mladim košarkašem iz Los Anđelesa potpisan je na godinu dana. On će biti tek drugi Amerikanac koji će obući dres Borca. Prvi je, kao što je to svima dobro poznato, Brajs Džons, koji je prošle sezone došao u grad na Moravi.
Zanimljivosti radi, valja reći da je Tornton završio Boston koledž, za koji je u prethodnoj sezoni prosečno beležio 12,7 poena. Pored toga, upisivao je 2,8 skokova po utakmici, a statistika kaže da je ostvarivao 3,4 asistencije po duelu. Pre Boston koledža igrao je na Univerzitetu Djuk, a nakon toga i za Univerzitet Južna Kalifornija.
Nema sumnje, Tornton će biti značajno pojačanje za čačanski tabor u nastupajućoj sezoni, debitantskoj u ABA ligi. Podsećanja radi, u Borac je nedavno stigao i Aleksa Novaković, igrač koji pokriva pozicije dva i tri. Pre njega, saradnju sa klubom su nastavili Radovan Đoković i Brajs Džons. Pored pomenutih, ostanak u Borcu dodatno je u maju produžio i kapiten Uroš Čarapić, iako je imao važeći ugovor sa klubom.