Marko Arapović pens deal with Split
Friday, 11. September 2020 at 21:00
The Yellow crew have a new member in their roster.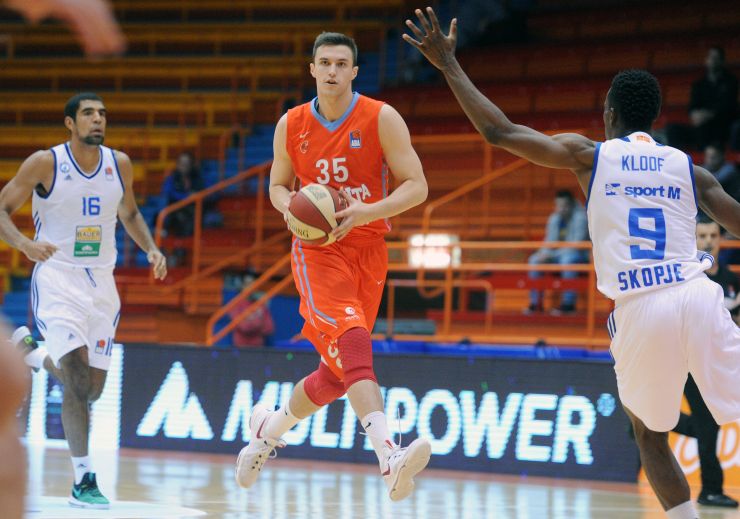 Marko Arapovic (Photo: Cedevita/Marin Susic)
Marko Arapović will play for Split in the 2020/21 season! This 24-year-old forward is therefore coming back to ABA League as he had previously played for Cibona (2012-2014) and for Cedevita (2014-2018). He was part of Cibona team which won the 2014 ABA League championship.
In the previous two years, Marko Arapović played for Turkish giant Galatasaray Istanbul.
"I am very happy that I am coming to Split. I had plenty of offers from abroad, still I liked the project of Split and I liked how this team played in the previous season. I was looking for a team in which I can show everything I know and I think that I found that here in Split. I am convinced that we have a team which is capable of great things," said Arapović.
--------------
Arapović potpisao za Split
Marko Arapović, 24-godišnji krilni centar pojačanje je Splita za predstojeću sezonu. Arapović je igrao za sve reprezentativne kategorije, a u klupskoj karijeri nosio je dres Cibone, Cedevite i Galatasaraya.
- Sretan sam što stižem u Split, imao sam dosta ponuda iz inozemstva, ali dopala mi se Splitova filozofija, sviđa mi se kako je momčad lani igrala. Tražio sam sredinu u kojoj mogu pokazati sve što znam, to sam sa Splitom i dobio, siguran sam da imamo momčad za velike stvari - rekao je Arapović, koji će nositi žuti dres s brojem 0.