Anthony Smith pens deal with Borac
Thursday, 17. September 2020 at 14:29
Another American player has joined the ABA League newcomers.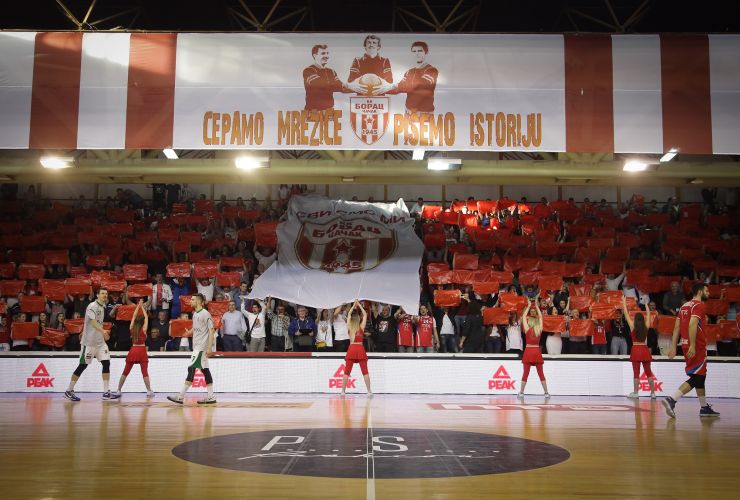 Borac sports Hall in Cacak, Borac fans (Photo: ABA/Ivica Veselinov)
Borac announced that they have signed a contract with 23-year old forward Anthony Smith!
This will be the first European experience and the first pro contract for Smith, who spent the previous years playing for Barton Community College and Murray State University.
In the previous season, Anthony Smith averaged 6.6 points and 7.5 rebounds per game while playing for the Murray State University.
Smith is the third new player to join Borac this summer after Aleksa Novaković (Novi Pazar) and Derryck Thornton (Boston College).
-----------------
Entoni Smit novi igrač Borca
Još jedan Amerikanac u taboru Marka Marinovića
Ekipa Borca jača je za još jednog košarkaša. Naime, roster tima iz grada na Moravi bogatiji je za Entonija Smita. Reč je o igraču koji ima 23 godine, a pokriva pozicije krila i niskog krilnog centra.
On je treći igrač poreklom iz SAD-a koji je pojačao Borac. Kao što je svima dobro poznato, već neko vreme za Čačane igra Derik Tornton, a još od prošle sezone član tima je Brajs Džons.
Što se tiče Smita, karijeru je započeo na Barton Kantri Komjuniti koledžu u Kanzasu. Kao student druge godine pomogao je ekipi da sezonu završi sa skorom 25-8. Odigrao je sve utakmice, gde je beležio 12,7 poena po meču, uz 8,3 skoka po duelu. To ga je činilo najboljim timskim igračem. Kasnije se pridružio Marej Stejt Rejsersima. U sezoni 2018/2019. doživeo je povredu skočnog zgloba, zbog čega je propustio veći deo sezone. Naredne takmičarske godine (2019/2020.) vratio se nakon povrede, ali je uspeo da prosečno beleži 6,6 poena i 7,5 skoka.
Baš poput Torntona, i Smitu će članstvo u Borcu biti debitantsko na evropskom kontinentu.