Justin Carter reinforced Zadar
Friday, 18. September 2020 at 10:45
Justin Carter is the new Zadar player. 33-year old Carter spent his European career at the clubs like Galatasaray and Khimki and he is coming to Višnjik as a reinforcement at the positions 2 and 3.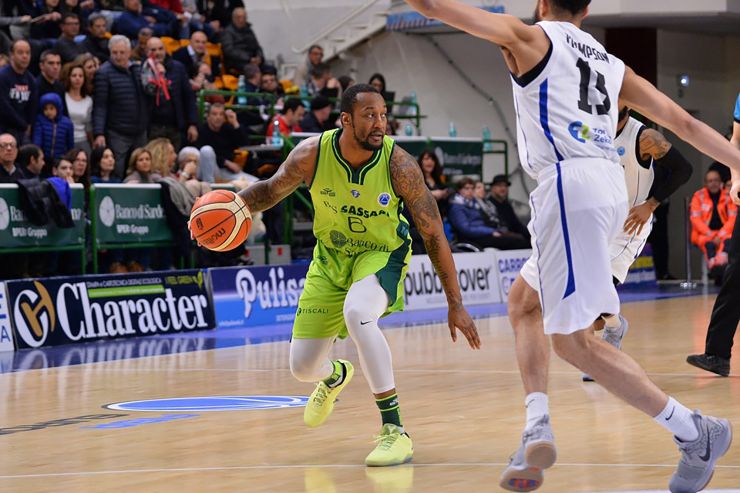 (Photo: FIBA)
Justin Carter spent the start of the last season in French Pro A League, playing for Chorale Roanne Basket and moved afterwards to the Italian championship to play for Varese. Last season he has been averaging 12.2 points, alongside 1.5 steals per 27.5 minutes spent on court per game.
"This is a player with vast experience of playing in Europe, he also played in the EuroLeague. We have gained extremely good information about Justin Carter. When the opportunity arrived to sign with him, we tried our best to make I happen as soon as possible. He will raise the quality of the team. Justin is a player, that is playing basketball at the high level and will contribute a lot to the team," Zadar head coach Veljko Mršić told.
--------------------
Justin Carter pojačao Zadar
Justin Carter novi je igrač Zadra. 33-godišnji Carter je svoju karijeru proveo igrajući po Europi za klubove poput turskog Galatasaraya i ruskog Himkija, a na Višnjik dolazi kao pojačanje na poziciji dva/tri.
Prošle godine je igrao u francuskoj Pro A ligi za Chorale Roanne Basket, zatim je prešao u talijansku ligu gdje je nastupa za Pallacanestro Varese. Prošle sezone je u LNB Pro A ligi bilježio 12,2 poena uz 1,5 ukradenih lopti za 27,5 minuta provedenih na parketu.
"To je igrač koji ima puno iskustva u Europi, igrao je i u Euroligi. Dobili smo jako dobre informacije vezane za Justina Cartera. Kad nam se otvorila prilika da ga potpišemo gledali smo da to realiziramo, što prije. On će dosta podići kvalitetu ekipe. Justin je igrač koji je na visokom nivou, te će puno pridonijeti ekipi" kazao je trener Zadra Veljko Mršić.