Marko Luković signs contract with Split
Wednesday, 23. September 2020 at 00:11
Marko Luković will play for Split in the 2020/21 season!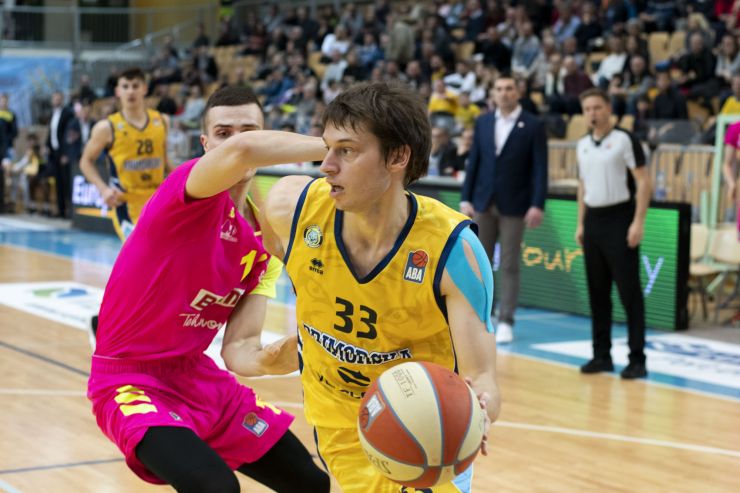 Marko Lukovic (Photo: Koper Primorska/Ziga Mikeli)
Split have completed another transfer as they penned a contract with 28-year-old power forward Marko Luković.
Luković spent the previous season in Koper Primorska, while he averaged 14 points and 6.6 rebounds per game in the 2019/20 ABA League championship.
During his pro career, Luković has played for several different teams in the ABA League, including Mega Soccerbet, Krka, MZT Skopje Aerodrom and Koper Primorska, while in the next season he will wear the famous yellow jersey of the 3-time European champions - Split.
--------------
Marko Luković potpisao za Split
Marko Luković, 28-godišnji krilni centar, visok 207 cm, novi je igrač Splita.
Luković stiže iz Primorske, a do sada je u karijeri nosio dresove Mege, Triera, MZT-a, Krke, Murcie, Le Portela, Manrese, Igokee i Primorske. U posljednjoj sezoni u ABA ligi za prosječno 29,7 minuta provedenih u igri Luković je postizao 14 koševa i imao 6,6 skokova.