City rivals to clash in Belgrade
Friday, 16. October 2020 at 13:00
In the last game of the Saturday's ABA League schedule, FMP will be hosting Partizan NIS at home in FMP Arena, Belgrade.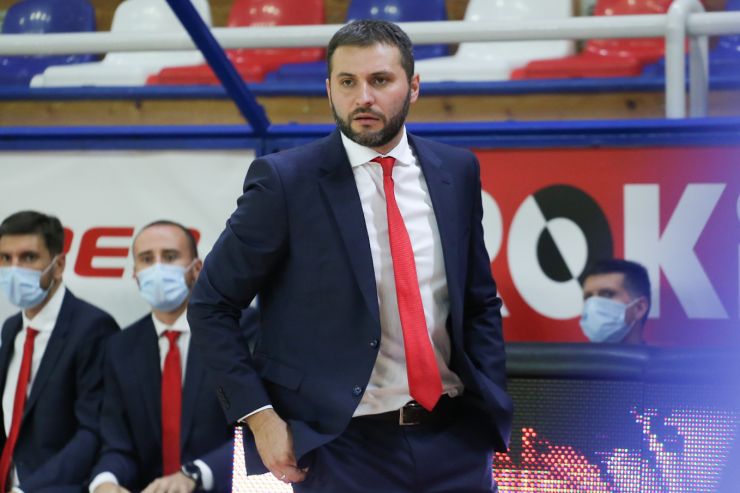 Vladimir Jovanovic (Photo: FMP)
ABA League Round 3, Saturday, 17 October 2020:
FMP – PARTIZAN NIS
Where? FMP Arena
Where? 21:00
Story of the game: It is never dull to watch city rivals clash one against another and it will be no different this time, as FMP will host Partizan NIS in their FMP Arena in Belgrade.
It will be even more packed with excitement since both teams are entering the clash wounded, after defeats and will do everything in their powers in order to bounce back and grab a victory.
FMP have beaten Koper Primorska in the opening round at home, but have been defeated in the Round 2 on the road in Split. On the other side, Partizan NIS are still waiting for their first triumph of the season to emerge.
Who will be victorious? FMP for the second time this season or Partizan NIS for the first time?
Match-up in focus: A true battle will be seen at the backcourt, where Filip Čović will be facing Ognjen Jaramaz. Experience will battle youth and we will see which one would prevail. But one thing is certain – we will witness plenty of inspiring assists, as Čović is currently averaging 9 assists per game and Ognjen Jaramaz 5.
Head to head in the regional league: 5:18; at FMP's home court 4:7.