Krka set to host Mornar in Novo mesto
Friday, 06. November 2020 at 11:00
On Saturday afternoon, Krka will be hosting Mornar at home in Leon Štukelj Sports Hall, Novo mesto.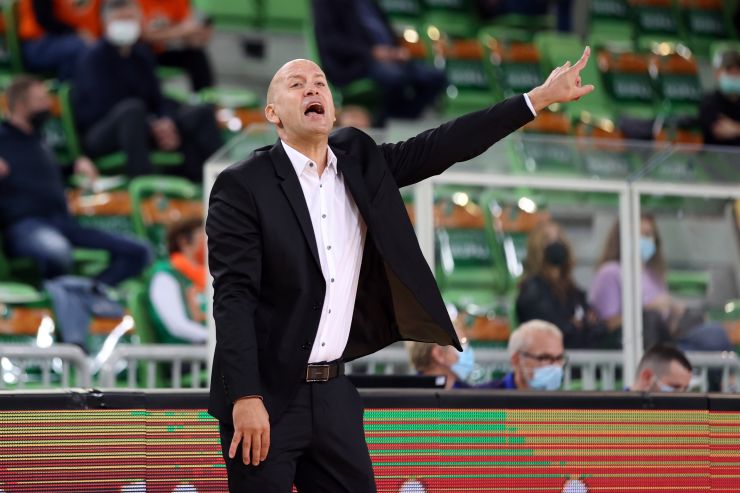 Vladimir Anzulovic (Photo: Cedevita Olimpija/Ales Fevzer)
ABA League Round 6, Saturday, 7 November 2020:
KRKA - MORNAR
Where? Leon Štukelj Sports Hall
When? 19:00
Story of the game: Another interesting encounter is coming to Novo mesto Leon Štukelj Sports Hall, as Krka will be hosting Mornar in their Round 6 game of the ABA League season.
The situation in the standings is clear right now. While Krka are holding one victory in their five appearances so far this season and need to win in order to move away from the danger zone near the bottom of the ABA League standings, Mornar are currently holding three triumphs in their hands in four games played so far (their 4th round game against Borac has been postponed) and they will seek to win in order to remain firmly seated in the Playoffs race.
According to the results at the start of the season, one would expect easy task for Mornar but… it's never an easy task for any team to play against Krka in Novo mesto. Strong teams have fallen in Štukelj Hall in the past and it would certainly be no shock if the same happened this time as well.
Match-up in focus: Experienced guys will be in the limelight this time, as they will be battling at the point guard position. It's Rok Stipčević vs. Jacob Pullen! Both of them are currently leading their teams in scoring and both of them are averaging exactly 13 points per game this season. Who will be more efficient this time around?
Head to head in the regional league: 1:5; In Novo mesto 1:2.