Spars Realway stronger than Borac in local derby
Tuesday, 10. November 2020 at 13:00
In the opening game of the day, Borac are currently facing Spars Realway at the Zlatibor Regular Season Tournament. Follow live play by play on our website.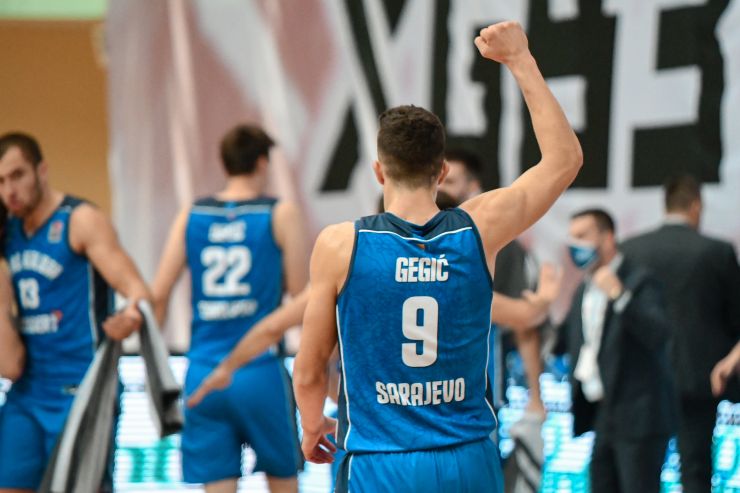 Amar Gegic (Photo: ABA League)
2020/21 ABA League 2 Regular Season, Round 1, Tuesday, 10 October, 2020:
Borac - SPARS REALWAY 88:90 (14:26, 32:25, 20:16, 22:23)
In the opening game of the Tuesday's ABA League 2 schedule at the Regular Season Tournament in Zlatibor, Spars Realway have outgunned Borac of Banja Luka.
We have been watching the game in which the two sides have been exchanging the lead several times and each of them could have grabbed their first win of the ABA League 2 season in the end.
Finally, the Sarajevo squad have managed to crack the resistance of the ABA League 2 newcomers of Banja Luka after a thrilling finish and celebrate the win with the final score of 88:90.
Relive the thrilling ending of the game, where Amar Gegić brought victory to Spars Realway, after Borac squad did not manage to grab a win with a last-second 3-point shot: