MATCH OF THE ROUND: Classic coming up in Zagreb
Friday, 13. November 2020 at 11:00
A big game is coming up in Zagreb, as Cibona will be hosting Partizan NIS at home in Dražen Petrović Arena.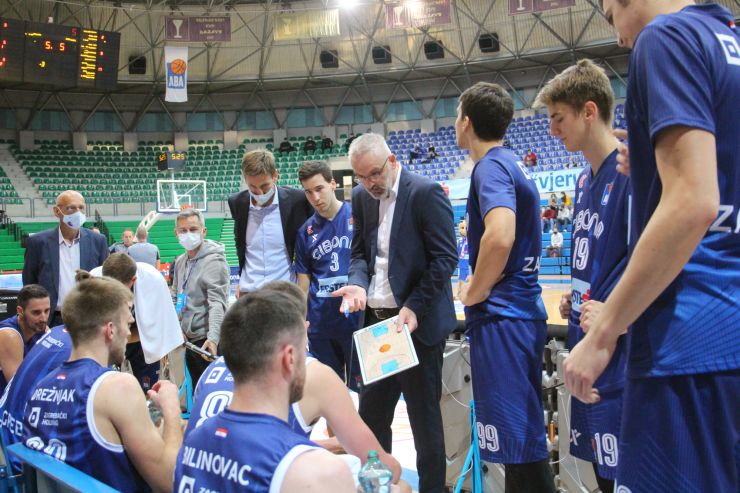 Cibona team (Photo: Cibona/Zeljko Baksaj)
ABA League Round 7, Saturday, 14 November 2020:
CIBONA – PARTIZAN NIS
Where? Dražen Petrović Arena, Zagreb
When? 17:00
Story of the game: There is a rich tradition of exciting games between Cibona and Partizan NIS and this time around it is expected to be no different, as the two squads will be opening the ABA League Round 7 in Dražen Petrović Arena in Zagreb.
The teams are close in the standings and both of them are battling for high goals. Partizan are currently on a 3/6 record and need a victory to remain in the Playoffs race, while Cibona are on a 2/4 record and it is clear, that they need to win in order to not only catch their Belgrade rivals in the standings, but also to enter the upper half of the ABA League table at the moment.
For Partizan NIS, winning would mean that they would extend their winning streak to two games, while Cibona would get back to the winning track with a new win, after being defeated last round on the road in Split in a local derby game.
Match-up in focus: He may not have started the season just the way he had desired, but as time goes by, Cibona captain, young gun Roko Prkačin keeps playing better and better and now he is already 3rd leading scorer (10 ppg) and top rebounder (6 rpg) of Cibona. This time he will have a big test in front of him, as he will stand up against Rashawn Thomas of Partizan NIS. Can he prove his value once again? Let's watch the game and find out!
Head to head in the regional league: 10:28, In Zagreb 9:10.