EuroBasket Qualifiers: Serbia beat Finland
Monday, 30. November 2020 at 10:56
In the fourth round of the EuroBasket 2022 Qualifiers, Serbia have prevailed over Finland in Group E.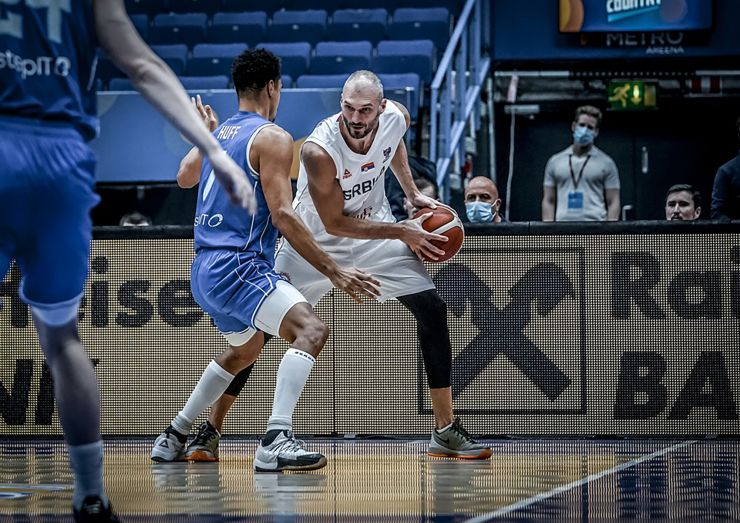 (Photo: FIBA)
With no less than 8 current ABA League players on its roster, Serbia National Team have grabbed their second win of the EuroBasket 2022 Qualifiers, as they have beaten Finland at the Espoo Tournament. The Serbian side have quickly taken control of the game and were up by 10 points after the opening quarter. They have maintained the same advantage until the halftime, when the score was 35:25. In the second half, the hosts did not manage to bounce back and Serbia celebrated the win with the final score of 75:66.
For Serbia, Danilo Anđušić has contributed 19 points and Aleksa Avramović 17.
Meanwhile, in Group F Ukraine have prevailed over Austria and handed them fourth defeat of the Qualifiers, meaning, that Slovenia have now become the third ABA League country, besides Croatia and BiH, to officially book their spot at the EuroBasket 2022.
FIBA EuroBasket 2022 Qualifiers, Group E, Round 4, Monday, November 30, 2020:
SERBIA – Finland 75:66 (17:7, 18:18, 20:20, 20:21)
Anđušić 19, Avramović 17 | Maxhuni 15, Salin 10.