Clash of the high ambitions in Belgrade – Mega host Budućnost
Saturday, 19. December 2020 at 11:00
In the opening game of the Sunday's ABA League schedule, Mega Soccerbet will be hosting Budućnost VOLI at home in Belgrade.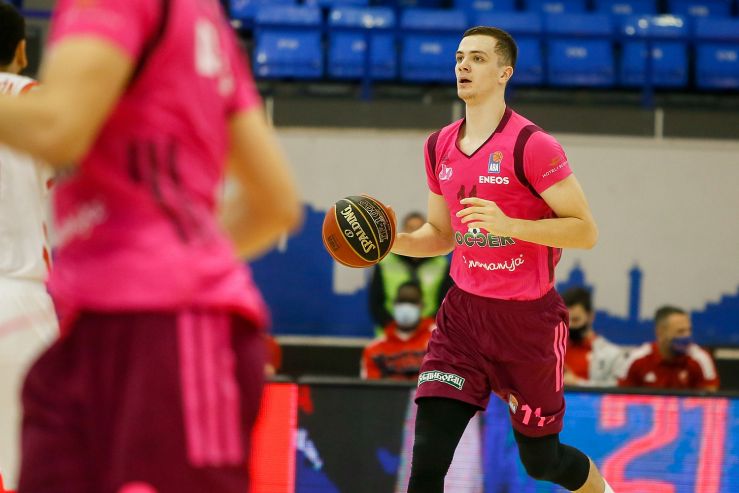 Marko Simonovic (Photo: Mega Soccerbet/Ivica Veselinov)
ABA League Round 11, Sunday, 20 December 2020:
MEGA SOCCERBET – BUDUĆNOST VOLI
Where? Ranko Žeravica Sports Hall, Belgrade
When? 12:00
Story of the game: The first big game of the day in Belgrade is coming up at noon, as Mega Soccerbet will be hosting Budućnost VOLI in the clash of two squads that are aiming for the Playoffs zone.
Budućnost VOLI are coming to Belgrade still undefeated after 7 games that they have played so far in the ABA League this season. Nobody has yet managed to stop them and we will need to wait until tomorrow to find out whether Mega can become the first to do that.
On the other side, Mega Soccerbet are experiencing an excellent season as well, as they have won 7 of their 10 games played so far in the regional competition and just like Budućnost VOLI, their chances of reaching the Playoffs after Regular Season ends, are excellent right now.
So it is clear how important this game would be for both sides – in case they win, they will be staying on the best possible track to accomplish a big goal upon them. Who can do it?
Match-up in focus: Jovan Novak against Nikola Ivanović! It will be the clash of two excellent point guards, both of which are currently the top scorers of their respective squads, with Jovan Novak averaging 5.7 points per game and Nikola Ivanović 4.4. Who will deliver more assists this time around?
Head to head in the regional league: in total 4:12; At Mega Soccerbet's home court 3:5.