Jaylen Hands inks a 2-year contract with FMP
Friday, 01. January 2021 at 20:35
FMP made their 4th signing in just couple of days!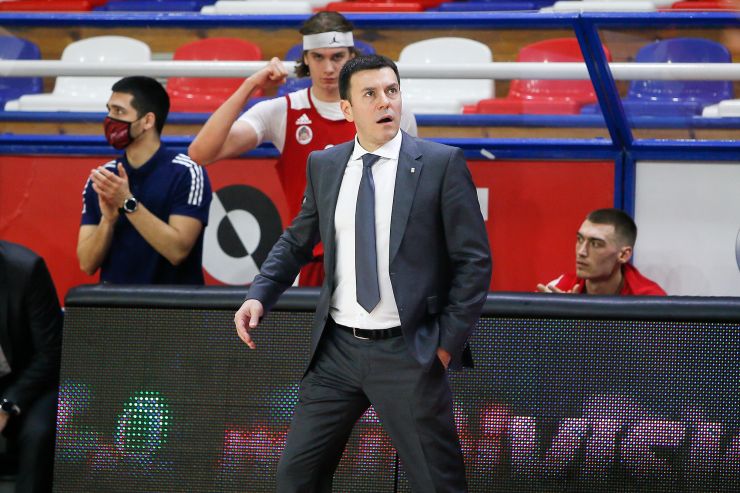 Bojan Djeric (Photo: FMP)
FMP made their 4th signing in just couple of days! After penning contracts with Lazar Vasić, Jurij Macura and Ebuka Izundu, the Panthers have announced the signing of 21-year-old American point guard Jaylen Hands.
Hands spent two years at the famous University of California, Los Angeles (UCLA), while he was then selected by the Los Angeles Clippers in the second round of the 2019 draft with the 56th overall pick. Hands was then acquired by the Brooklyn Nets and he played the 2019/20 season in Brooklyn Nets G League affiliate Long Island Nets.
At the start of this season, Hands was traded to Detroit Pistons, while this winter he decided to go overseas and to accept the offer from FMP.
-----------------
Džejlen Hends potpisao za FMP
FMP je potpisao još jednog novog igrača, a reč je o 21-godišnjem plejmejkeru Džejlenu Hendsu. Klub je povodom ovog transfera izdao zvanično saopštenje koje prenosimo u celosti.
"KK FMP obaveštava javnost da je novo pojačanje našeg tima postao Amerikanac Džejlen Hends!
Bek visok 191 centimetar i težak 86 kilograma potpisao je sa našim klubom dvogodišnji ugovor.
Ovaj 21-godišnji Amerikanac rođen je u San Dijegu, a nakon dvogodišnjeg staža na čuvenom koledžu "UCLA" izabran je kao pik druge runde drafta 2019.godine od strane LA Klipersa. Nakon toga u razmeni sa ekipom Bruklina, prešao je na istočnu obalu i prošlu sezonu igrao u razvojnom timu Bruklin Netsa (Long Ajlend Nets), da bi tokom novembra bio prosleđen ekipi Detroit Pistonsa.
Tokom te sezone ovaj izvanredni atleta, imao je nekoliko vrlo zapaženih partija u dresu Long Ajlend Netsa, a sa poslednjim danima 2020.godine prihvatio je ponudu KK FMP i svoj prvi profesionalni angažman u Evropi imaće u našem klubu.
Hendsa koji će biti veliko pojačanje za KK FMP i imaće pravo nastupa već u prvoj zvaničnoj utakmici našeg kluba u ABA ligi u 2021. odlikuju velika brzina, eksplozivnost i sjajne atletske mogućnosti. Dolaskom Hendsa, slovenačkog reprezentativa Jurija Macure i Nigerijca Izundua, KK FMP nakon velike pobede nad Cedevita Olimpijom, spreman ulazi u kalendarsku 2021.godinu i spreman dočekuje sve izazove u tri takmičenja koja su pred našim klubom u nastavku sezone."