Antonio Jordano joins the ranks of Zadar
Tuesday, 05. January 2021 at 22:04
Antonio Jordano is the new name in the Zadar locker room. 21 years old Jordano is coming to Višnjik from Vrijednosnice Osijek, where he used to be the top scorer of the Croatian National Championship, averaging 19 points per game.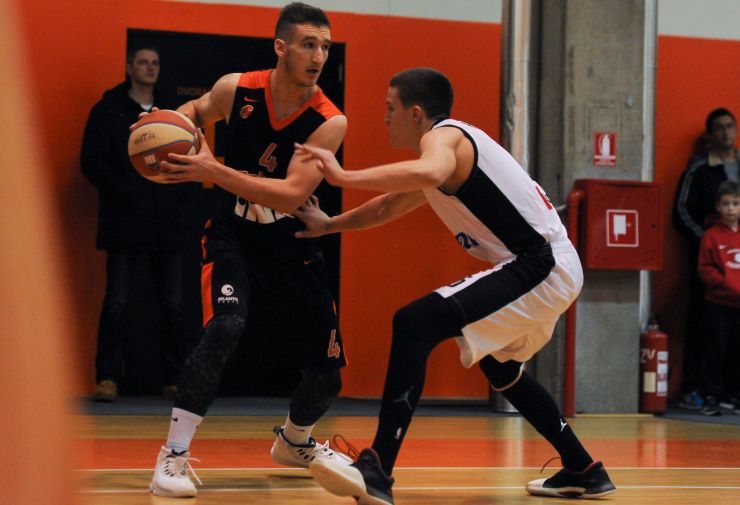 Antonio Jordano (Photo: ABA League/Marin Susic)
Antonio Jordano spent his youth categories years playing for Cedevita. Later he played professional basketball for Zabok and Cedevita. He has agreed on cooperation with Zadar on four years.
"The whole process has lasted for 15 days until we have agreed on the deal. I have wanted to play for Zadar for a while, I know what kind of a club it is and where I'm coming. It was really my desire to come here, here are the coaches that have been coaching me in my earlier days. Everything went just fine and I am looking forward to cooperation with Zadar and can't wait for it to begin," new Zadar player Antonio Jordano told.
--------------------
Antonio Jordano u redovima Zadra
Antonio Jordano novo je ime u svlačionici Zadra! 21-godišnji Jordano stiže na Višnjik iz osječkih Vrijednosnica, gdje je ove sezone bio najbolji stijelac hrvatskog nacionalnog prvenstva s 19 poena po utakmici.
Jordano je proveo svoje kadeske i juniorske dane igrajući za Cedevitu, Kasnije je seniorsku košarku igrao za Zabok i Cedevitu. Ugovor je potpisao na četiri godine.
"Trajao je cijeli proces nekih 15 dana dok smo sve dogovorili. Ja sam ciljao na Zadar već neko vrijeme, znam kakva je ovo sredina i gdje dolazim. Baš sam htio doći u Zadar, tu su treneri koji su me trenirali u ranijim godinama. Sve je super prošlo, veselim se suradnji sa Zadrom i jedva čekam da sve krene," istaknuo je novi igrač Zadra, Antonio Jordano.