Budućnost VOLI grab a huge road win as they beat Igokea in Laktaši
Sunday, 28. February 2021 at 20:59
Budućnost VOLI have won the big battle vs. Igokea in this week's match of the round.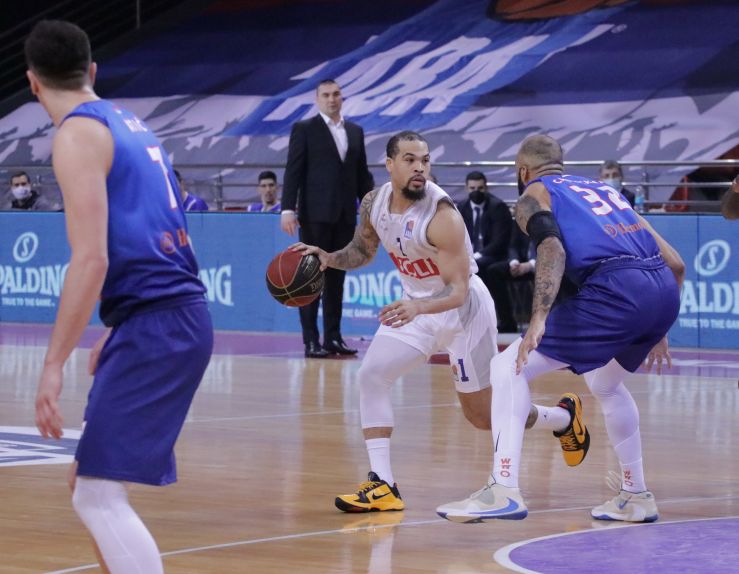 Justin Cobbs (Photo: Igokea/Nikola Vuruna)
ABA League Round 19, Sunday, 28 February 2021:
Igokea - BUDUĆNOST VOLI 82:87 (21:20, 18:18, 21:22, 22:27)
Game recap: Budućnost VOLI have won the big battle vs. Igokea in this week's match of the round. In another very exciting ABA League game this weekend, the visitors had more concentration in the final moments as they made the key 5:0 run in the last minute to grab a huge win.
Budućnost VOLI have therefore improved their season score to 13:3, while Igokea are now at 14:4.
Key moments: In this clash between two top-quality teams, the winner was decided in the last minute. Igokea and Budućnost VOLI entered the final minute of this game all tied at 82:82, while then Danilo Nikolić used a great pass delivered by Justin Cobbs to make an easy dunk which has put the visitors in front - 84:82, with 27 seconds remaining on the game clock. Igokea had enough time to organize their most important offensive play in this match and the ball eventually ended up in the hands of Edin Atić who pulled up for a 3-pointer… However, Budućnost VOLI star player Nikola Ivanović managed to block that shot and to secure the ball for his team. In the remaining time, the visitors scored 3 more free throws to seal their win – 87:82.
Man of the match: Justin Cobbs had the highest index rating in the winning team as he finished the match with the overall valuation of 19. He scored 18 points and made 5 assists in this match, including that very important one for Danilo Nikolić in the last minute.
Can't trick the stats: Igokea simply missed too many 2-pointers this evening. They were 19/45 for 2-points, which is just 42.2%.