BCL: Igokea prevailed over VEF Riga
Tuesday, 06. April 2021 at 22:16
Igokea have achieved their 3rd Top 16 stage win of the Basketball Champions League, as they have prevailed over VEF Riga at home in Laktaši.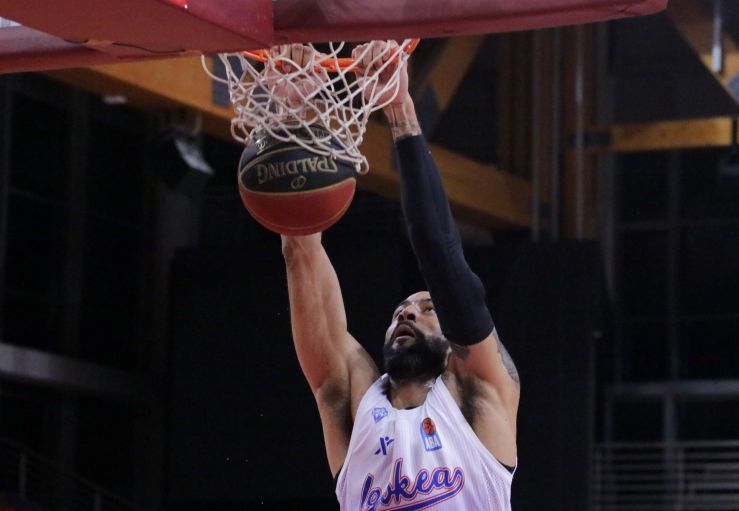 Jackie Carmichael (Photo: Igokea/Nikola Vuruna)
There has really been no dilemma about the final outcome of this clash, as Igokea were up by 7 points after the opening quarter, by 14 at halftime and they have calmly cruised towards a new triumph afterwards.
In the end, the score was 64:58 in favour of the Dragan Bajić's squad.
For Igokea, Jackie Carmichael led the way in scoring, as he had 12 points on his record, while Darko Talić added 11.
This game ends Igokea's successful Basketball Champions League campaign, in which they have reached the second stage of the competition and afterwards took the 3rd place in the Top 16 Group J with 3 wins and just as many defeats.
2020/21 FIBA Champions League Top 16, Group J, Round 6, Tuesday, 6 April, 2021:
IGOKEA – VEF Riga 64:58 (15:8, 19:12, 15:18, 15:20)
Carmichael 12, Talić 11 | Pineiro 16, Zoriks 10.