Who are the top performers of Semi-finals round 2?
Sunday, 09. May 2021 at 11:00
The second round of the semi-finals is behind us and let's take a look at which players marked the second round games of the 2020/21 season Playoffs.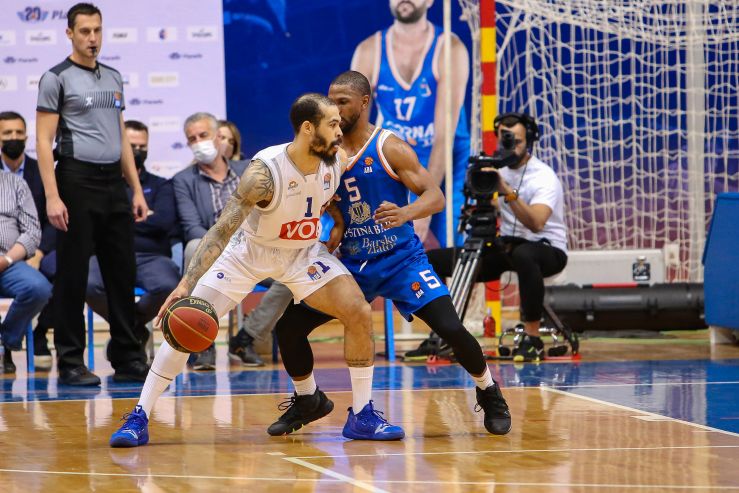 Justin Cobbs (Photo: Mornar/Media Pro)
Valuation
Just like in Round 1, Justin Cobbs is the top performer of the ABA League Semi-finals Round 2, as he has achieved 21 points, 4 rebounds, 3 assists, 1 steal and a valuation of 28 in Game 2 of the Semi-finals.
Points
Just like in the category of valution, Justin Cobbs climbed to the top in the category of points scored as well, as he led the list of scorers with 21 points. He has been followed by Anthony Clemmons of Igokea (18) and his teammate Amadeo Della Valle, Edin Atić of Igokea and Ognjen Dobrić of Crvena zvezda mts (17 all).
Rebounds
Budućnost VOLI big men Luka Mitrović and Willie Reed led the way in rebounding, as each of them have grabbed 9 rebounds this time around. They have been followed by Crvena zvezda mts center Landry Nnoko.
Assists
Nikola Ivanović shined once again in passing, as he was at the top in the number of assists dished out in the Round 2 of the Semi-finals with 7 assists on his record. Corey Walden of Crvena zvezda mts achieved 6 and Jacob Pullen of Mornar 5.
Steals
Three players have shared the title of the "Top Ball Thief", as Amadeo Della Valle (Budućnost VOLI), Jacob Pullen (Mornar) and Anthony Clemmons (Igokea) have made 3 steals each.