FMP and Vanja Guša part ways
Tuesday, 01. June 2021 at 13:51
Vanja Guša is no longer the head coach of FMP.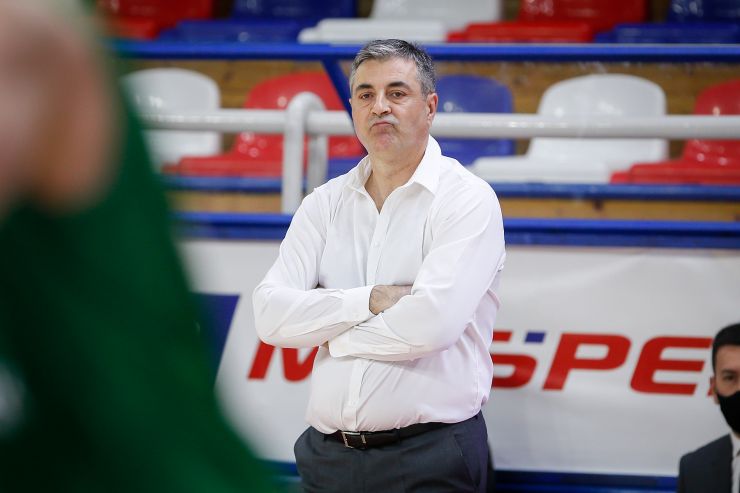 Vanja Gusa (Photo: FMP)
Vanja Guša is no longer the head coach of FMP.
Guša's contract expired at the end of the 2020/21 season, while the two sides made a mutual decision not to extend their cooperation.
FMP stated that the club expresses great gratitude to Vanja Guša as he has managed to fulfill the club's main goal, which was securing the first team's ABA League 1 status for the next season.
Since he has taken over the first team in February, Guša has led Panthers toward some big wins in ABA League, which helped the team fulfill its goal several rounds before the end of the regular season.
FMP wished all the best to Vanja Guša in his future career.
------------
Vanja Guša nije više trener FMP-a
Vanja Guša je imao ugovor sa KK FMP do kraja takmičarske sezone 2020-2021, a odluka da se ne produžava doneta je zajedničkim dogovorom kluba i trenera.
KK FMP izražava ogromnu zahvalnost treneru Vanji Guši koji je uspešno ostvario cilj koji je pred njega bio postavljen u nezavidnoj situaciji, a to je ostanak tima u prvoj ABA ligi.
Od polovine februara kada je preuzeo ekipu ostvario je 6 važnih pobeda (Krka, Zadar, Cibona, Mornar, Mega, Krka) od toga većinu na gostujućem terenu i pomogao timu da nekoliko kola pre kraja ABA lige ostvari primarni cilj.
Vanja Guša ostaje neizbrisiv deo bogate istorije našeg kluba u kome je proveo 7 godina, osvojio dve titule juniorske Evrolige, uveo u seniorsku košarku brojne igrače KK FMP i konačno ove sezone bez premišljanja preuzeo tim u teškoj situaciji i pomogao nam da ostvarimo cilj.
KK FMP želi Vanji Guši puno uspeha i sreće u nastavku trenerske karijere, a o imenu novog trenera seniorskog tima klub će blagovremeno obavestiti javnost.