Milija Miković returns to his hometown club Mornar
Wednesday, 21. July 2021 at 18:18
After 5 years of playing abroad, Milija Miković has returned to Bar and to his hometown club Mornar!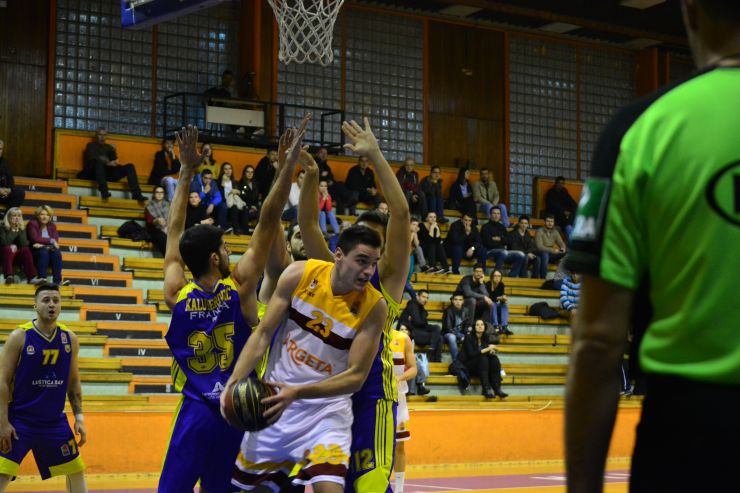 Milija Miković (Photo: Bosna Royal/Damir Hodzic)
After 5 years of playing abroad, Milija Miković has returned to Bar and to his hometown club Mornar!
Miković has started his pro career in Mornar for which he has played from 2010 to 2016. After that he played for Šentjur, Bosna Royal, Zalakerámia ZTE, Gorica and Šibenka before coming back to Mornar this summer.
This 27-year-old power forward was the top scorer of of the Croatian national league in the previous season in which he played for Šibenka. He averaged 19,7 points and 7 rebounds per game. His excellent performances in the previous season did not go unnoticed, so Miković received a call to join the Montenegrin national team this summer.
Miković is the 4th newcomer to join Mornar this offseason after Gligorije Rakočević (Usti nad Labem), Corey Davis Jr. (BCM Gravelines-Dunkerque) and Strahinja Mićović (Bonn).
-----------------------------------------------
Miković se vraća u Mornar
Nakon pet godina Milija Miković ponovo će obući dres kluba u kojem je ponikao!
Dvadesetsedmogodišnji Baranin vraća se u rodni grad nakon sjajne sezone u Šibenki u kojoj je postao najbolji strijelac hrvatske premijer lige sa prosjekom od 19,7 poena, 7 skokova i 2 asistencije po meču.
Miković je tokom petogodišnje internacionalne karije igrao i za slovenački Tajfun iz Šentjura, Bosnu i Goricu.
Nastupao je za kadetsku, a potom i za juniorsku selekciju Crne Gore. 2013. godine bio je član selekcije do 20 godina, koja je na Evropskom prvenstvu u Estoniji zauzela osmo mjesto. Na EuroBasketu 2014. je bilježio prosječno 18,3 poena i 9 skokova i bio je drugi strijelac turnira. Kao košarkaš Mornara Miković će dobiti šansu da zaigra i za A selekciju Crne Gore pošto je dobio poziv za pripreme za pretkvalifikacije za svjetsko prvenstvo koje su prije dva dana počele u Podgorici.
Miković je četvrto pojačanje Mornara za novu sezonu. Prije njega pristupnicu su potpisali centar Gligorije Rakočević, 24-godišnji američki bek Kori Dejvis i povratnik krilo Strahinja Mićović.
Od prošlogodišnjeg tima, ugovore za narednu sezonu imaju Aleksandar Lazić, Marko Jeremić, Tejlor Smit i Nemanja Vranješ.