Olympics: Slovenia stronger than Spain
Sunday, 01. August 2021 at 12:19
In their third clash at the 2020 Olympic Basketball Tournament, Slovenia have grabbed their 3rd win of the tournament, as they have beaten Spain and claimed first place in Group C.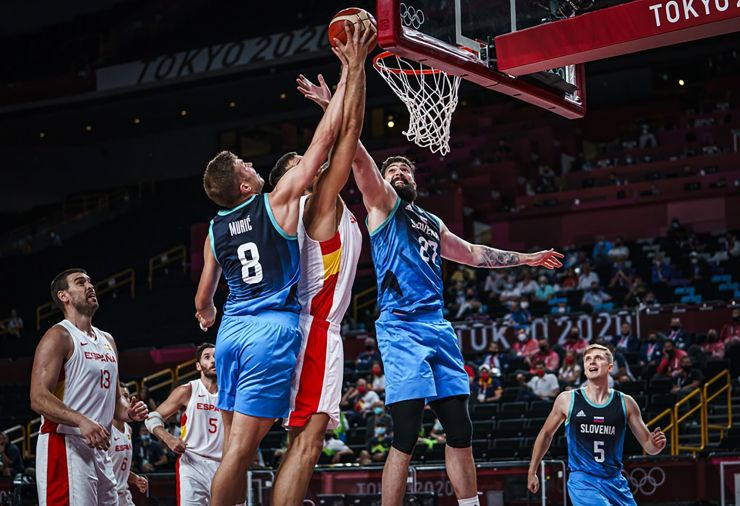 (Photo: FIBA)
Following victories over the World vice-champions Argentina and the tournament hosts Japan, Slovenia have grabbed their third win of the tournament against the reigning World champions Spain.
It has been a close game, which could really go either way all until the end, but in the final moments, the squad led from the bench by head coach Aleksander Sekulić, made the decisive push and got away with the 95:87 win.
For Slovenia, former Union Olimpija and Mega Basket player Vlatko Čančar led the way in scoring with 22 points, while Mike Tobey added 16.
This means that Slovenia have finished their Regular Season Group C campaign in the first place.
Olympic Basketball Tournament, Group Phase, Group C, Round 3, Sunday, 1 August 2021:
Spain – SLOVENIA 87:95 (24:20, 20:21, 26:27, 17:27)
Rubio 18, Abalde 14 | Čančar 22, Tobey 16.