Presenting the 2021/22 ABA League teams – Mega Basket
Tuesday, 14. September 2021 at 07:20
Mega Basket have to find a way to replace Filip Petrušev and Marko Simonović.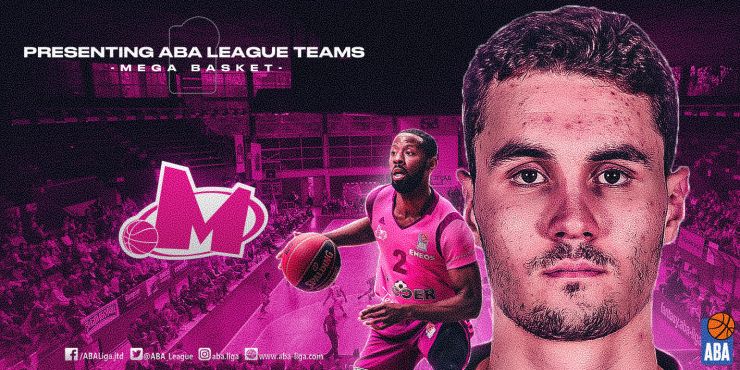 Mega have never had problems with the fact that they are by far the youngest team in the league, simply because they have always had many extremely talented players in their roster who were capable of dealing with much older and experienced opponents.
Still, in the next season, these new Mega's kids will have to fill in quite big shoes as the team has stayed without two best players – Filip Petrušev and Marko Simonović. Mega's Twin Towers were the two players with the highest average index rating in the 2020/21 ABA League regular season and their fantastic performances led them toward some big transfers over the summer. Also, Mega Basket have stayed without their starting point guard Milenko Tepić who retired at the end of the last season and without sharp shooter Stefan Momirov.
Therefore, some other players will have to take on the leader's roles. The good news for Mega is that there are enough guys in the current roster who already seem up to that challenge.
But, before start speaking about Mega's 2021/22 roster, let's mention that Vladimir Jovanović is still the first team head coach, which is very important for this club as we all know how Jovanović is good in working with young players.
Mega have decided to keep 7 players from the last season, including super talented Nikola Jović and Karlo Matković who's been amazing so far in the poreseason. American point guard Dayshon Scoochie Smith is still there, as well as Luka Cerovina, Malcolm Cazalon, Mihailo Mušikić and Nikola Đurišić. Also, Boriša Simanić, who joined Mega Basket after the end of the last-season ABA League campaign, has remained in the team.
Mega Basket have also added some new players to their 2021/22 roster, including Nikola Kočović (Borac), Mladen Vujić (Vojvodina), Matej Rudan (Bayern Munich), Aleksander Balcerowski (Gran Canaria) and Samson Ruzhentsev (University of Florida) and we are very eager to see each of them in action.
Mega's young and full of talent, like every year. And they will certainly be fun to watch every weekend.