In memoriam: Dušan Ivković (1943-2021)
Thursday, 16. September 2021 at 10:57
At the age of 78, one of the greatest coaches of former Yugoslavia and Europe Dušan Ivković has passed in Belgrade.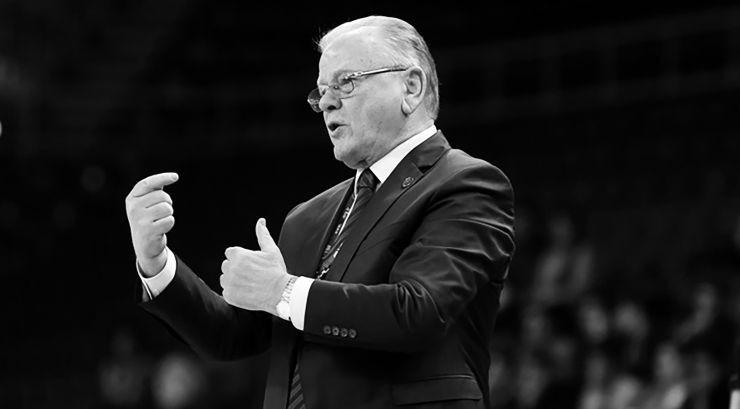 (Photo: FIBA)
The ABA League is saddened to announce that basketball community has lost one of its greatest contributors – legendary head coach Dušan Ivković. The giant of basketball has passed away in Belgrade at the age of 78.
Dušan Ivković will forever remain in the hearts of basketball fans from our region, as the head coach who has made a tremendous contribution to the glory of the Yugoslav National Team, as he is the one that took the senior squad to one World Cup gold, three European Championship golds (including one with the FR of Yugoslavia in 1995), one additional European Championship silver and an Olympic Games silver.
Besides having spectacular moments in the limelight of the international stage, Ivković has made great contribution to the development of basketball as a head coach of Partizan, Radnički Belgrade, Šibenka, Vojvodina on the courts of former Yugoslavia and later leading European powerhouses such as Olympiacos, CSKA Moscow, Anadolu Efes and others, as he moved abroad.
On the club stage he has won 1 Yugoslav National Championship and Yugoslav National Cup trophy among many other domestic titles when coaching abroad and has also added 2 EuroLeague, 1 ULEB Cup, 1 FIBA Saporta Cup and 1 FIBA Korać Cup to his cupboard. In 2017 he has been inducted in the FIBA Hall of Fame.
Dušan Ivković, thank you for everything that you have given to our beautiful sport and one thing is certain – we, the devoted fans of this game, will never forget you!