Josip Jukić has returned to Split
Tuesday, 30. November 2021 at 23:23
Split have added another big guy to their 2021/22 roster as they penned deal with 25-year-old player Josip Jukić.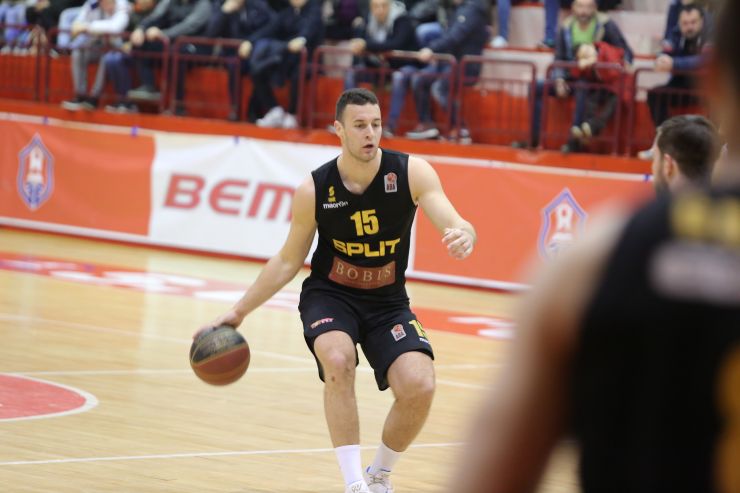 Josip Jukic (Photo: Lovcen 1947/Novak Abramovic)
Josip Jukić has returned to his hometown club Split after being away for two years! This 25-year-old center has played for the famous Yellow team from 2013 to 2019, while in the following two years he had short stints in Sonik Puntamika, then in Belgian side Brussels and finally in Hungarian team Kaposvari.
Jukić has previously played for Split in ABA League 2, while now he will have a chance to make a debut in top-tier of the regional basketball AdmiralBet ABA League.
------------------------------
Jukić ponovo u Splitu
Nakon dvije sezone u redove Splita vratio se 25-godišnji centar Josip Jukić. Gripe je napustio 2019. godine, nosio je dresove Sonik Puntamike, Brusselsa i Kaposvara i evo ga opet u svom matičnom klubu.