Erick Neal reinforced SC Derby
Monday, 17. January 2022 at 20:18
Erick Neal, 26-year old point guard has reinforced the squad of SC Derby. The contract is valid until the end of the season.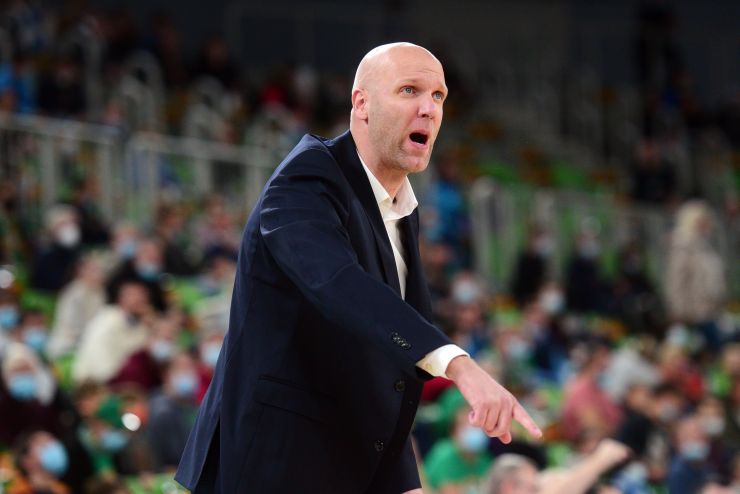 Andrej Zakelj (Photo: Cedevita Olimpija/Ales Fevzer)
Erick Neal has been born on 15 March 1995 in Dallas. He has spent four seasons at the Texas Erlington University, where he averaged 16.7 points, 6.7 assists and 4.2 rebounds besides 2 steals per game in his last season.
He has been playing in Eruope since 2018, having spent three season in Turkey, playing for Yeni Mamak and Fetihye Belediye Spor. In the 2020/21 season his average has been 14.1 points, 5.6 assists, 4 rebounds and 1,2 steals, while shooting three pointers with 40% efficacy.
Neal started this season in Poland with Spojnia Stargrad in Polish National Championship. In 17 games played, he has been averaging 16.2 points, 7.1 assists, 4.2 rebounds and 1.5 steals per game.
----------------------
Erik Nil pojačao SC Derby
Erik Nil, dvadesetšestogodišnji plejmejker, pojačao je ekipu SC Derbija. Ugovor je potpisan do kraja sezone.
Erik je rođen 15. marta 1995. gorine u Dalasu, Teksas. Proveo je četiri godine na Univerzitetu Teksas Erlington gdje je u seniorskoj sezoni bio lider ekipe sa 16.7 poena, 6.7 asistencija i 4.2 skoka uz skoro dvije ukradene lopte.
Od 2018. godine je u Evropi gdje je proveo tri sezone u Turskoj nastupajući za Jeni Mamak i Fethi. U sezoni 2020/21 u turskom šampionatu je bilježio 14.1 poen, 5.6 asistencija, 4 skoka, 1.15 ukradenih lopti uz šut za tri poena od 40%.
Tekuću sezonu je nastupao za Spojniju Stargrad u poljkoj ligi. U 17 mečeva je bilježio 16.2 poena, 7.1 asistenciju i 4.2 skoka uz 1.5 ukradenu loptu.