Gašper Okorn is the new Cibona head coach
Sunday, 23. January 2022 at 15:40
Cibona and Gašper Okorn have officially started their cooperation with which the experienced coach has become the head coach of the senior squad of the Zagreb club.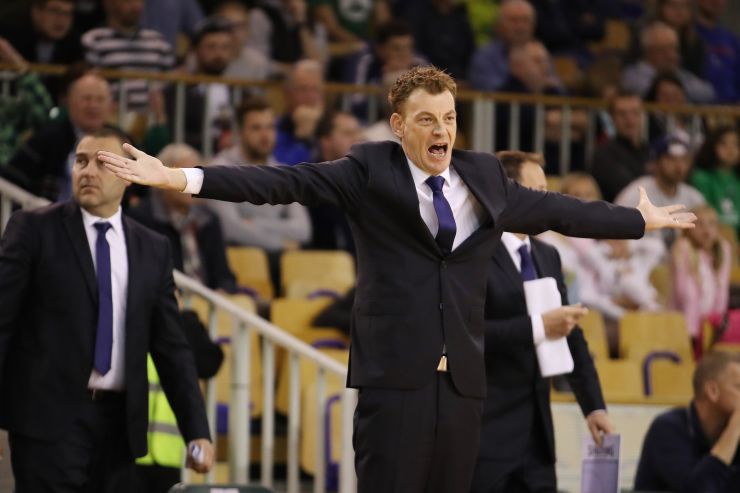 Gasper Okorn (Photo: Petrol Olimpija/Ales Fevzer)
Gašper Okorn has had several excellent results so far in his career, winning Slovenian and Hungarian national championship and cup trophies over the past five years.
The tactician will join Cibona since MOnday, when he will lead his firs practice and the cooperation between the two sides has been agreed until the end of the season.
The coaching staff of the club remains the same and Bariša Krasić, who led Cibona squad over the recent period, will be Okorn's assistant coach.
----------------------
Gašper Okorn novi je trener Cibone
Košarkaški klub Cibona i Gašper Okorn današnjim potpisivanjem ugovora službeno su započeli suradnju kojom je renomirani slovenski stručnjak imenovan glavnim trenerom prve momčadi Kluba.
Gašper Okorn u dosadašnjoj, 25 godina dugoj trenerskoj karijeri, ostvario je niz uspješnih rezultata, među kojima se ističu osvajanja slovenskog te mađarskog nacionalnog prvenstva i kupa, ostvareni u proteklih pet godina.
Slovenski stručnjak će se pridružiti KK Cibona već od ponedjeljka, kada će momčad održati prvi trening s novim trenerom, a suradnja je ugovorena do kraja tekuće sezone.
U radu s prvom momčadi Gašper Okorn imat će podršku dosadašnjih članova stručnog stožera, dok će mu pomoćni trener biti Bariša Krasić, koji je Klub vodio u proteklom razdoblju.