EC: End of the European season for Cedevita Olimpija
Wednesday, 27. April 2022 at 11:21
In the EuroCup Quarter-finals, Cedevita Olimpija have suffered home defefat against Frutti Extra Bursaspor and finished their European season.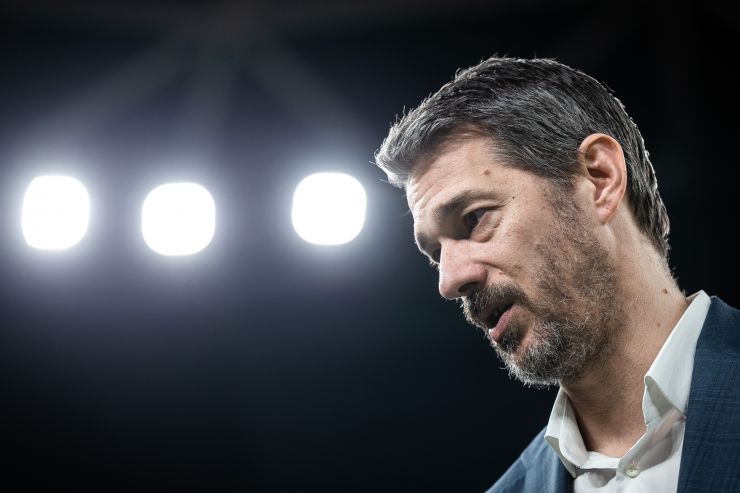 Jurica Golemac (Photo: Cedevita Olimpija/Jure Banfi)
The fantastic undefeated streak by the Dragons of Ljubljana in the European courts is over. The Dragons, that have suffered their last EuroCup defeat on 26 January on the road against JL Bourg, have been defeated by Frutti Extra Bursaspor at home court in Stožice Arena in Ljubljana, failed to qualify for the Semi-finals and ended their European season.
The crucial one was the second quarter, which the Turkish side have won by 12 points alone (15:27) and departed to the big break with 14 points of advantage. In the second half the Dragons have fought back, but did not manage to turn the game completely upside-down. The final score was 83:85 in favour of Frutti Extra Bursaspor.
For Cedevita Olimpija, Yogi Ferrell led the way in scoring with 20 points on his record, while Jacob Pullen added 15.
2021/22 EuroCup Playoffs, Quarter-Finals, Wednesday, 27 April, 2022:
Cedevita Olimpija – FRUTTI EXTRA BURSASPOR 83:85 (21:23, 15:27, 28:17, 19:18)
Ferrell 20, Pullen 15 | Needham 20, Holland 16.