Igokea m:tel extended cooperation with Antabia Waller
Wednesday, 18. May 2022 at 12:08
The Igokea m:tel management, wishes to continue to build on successful last two seasons and compose a competitive squad for the forthcoming season as well.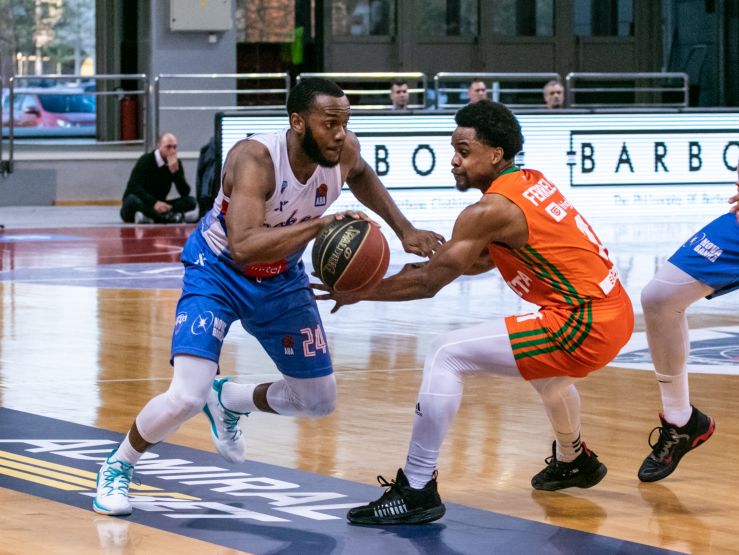 Antabia Waller (Photo: Igokea m:tel/Marija Vuruna)
The club of Laktaši, which concluded its AdmiralBet ABA League season in the AdmiralBet ABA League Playoffs Preliminary Round after previously taking 5th place in the Regular Season, has extended the cooperation with Antabia Waller for another season.
This will be the third season for Waller at Igokea m:tel and he has been averaging 12 points and 2.3 rebounds per game this season in the regional competition.
-------------------------
Igokea m:tel produžila saradnju sa Antabia Wallerom
Uprava Igokea m:tel, pored već uspješne sezone, ništa ne prepušta slučaju i već radi na tome da i sledeće sezone ima konkurentnu ekipu.
Tim iz Laktaša, koji je ovu sezonu AdmiralBet ABA lige završio u prvoj rundi Playoffa nakon zauzimanja petog mesta u regularnom delu sezone, produžio je ugovor sa Antabia Wallerom na još jednu sezonu.
Voleru će ovo biti treća sezona u Igokea m:telu, a ove sezone je porsječno imao 12 poena i 2,3 skoka.