National Leagues: Crvena zvezda mts claim the Serbian National Championship trophy
Sunday, 19. June 2022 at 22:27
Crvena zvezda mts have claimed the triple crown this season, as they have added a new Serbian National Championship trophy alongside previously won AdmiralBet ABA League trophy and Serbian National Cup trophy.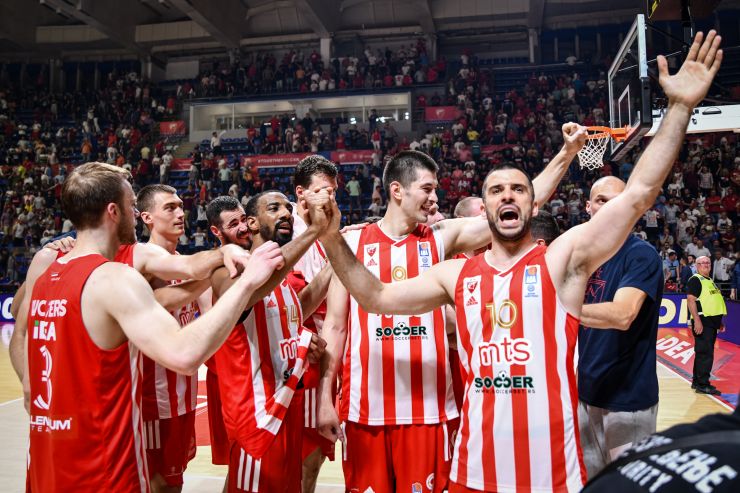 Crvena zvezda mts team (Photo: ABA League j.t.d./Dragana Stjepanovic)
In the Finals of the Serbian National Championship, Crvena zvezda mts have faced FMP Meridian and managed to sweep the series, claiming their seventh domestic national championship trophy in a row.
In the second game, the red and white of Belgrade have beaten the Panthers convincingly, 71:59 and added a new trophy to their cupboard.
For the winning side, Nikola Ivanović topped the list of scorers with 21 points, while Nikola Kalinić added 12. For FMP Meridian, Marko Radonjić had 14 points, while Nenad Nerandžić and Aleksa Stepanović added 11 apiece.
Serbian National Championship Finals, Round 2, Sunday, 19 June 2022:
FMP Meridian – CRVENA ZVEZDA MTS 59:71 (9:15, 22:19, 14:25, 14:12) / * 0:2 in victories
Radonjić 14, Nerandžić & Stepanović 11 | Ivanović 21, Kalinić 12.