Petar Vujačić new Mornar-Barsko zlato guard
Thursday, 23. June 2022 at 12:12
Petar Vujačić is the new Mornar-Barsko zlato player.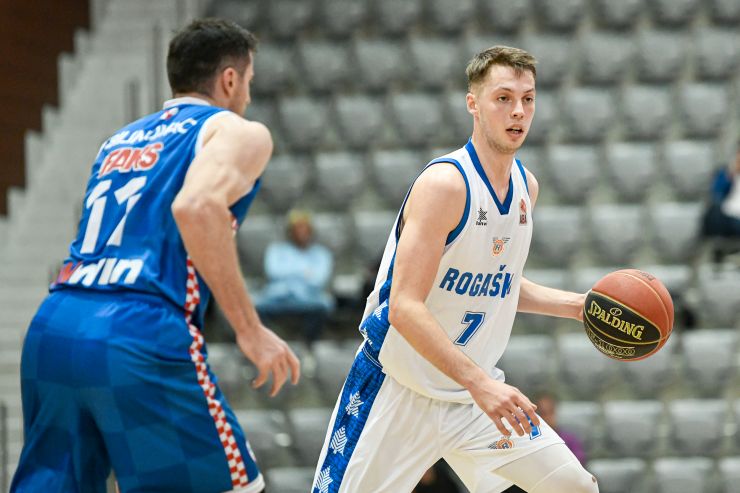 Petar Vujacic (Photo: ABA League 2/Dragana Stjepanovic)
For the past two seasons he has been wearing the jersey of Rogaška and prior to that Petrol Olimpija. 22-year old Petar Vujačić covers the shooting guard position and has been averaging 18.6 points, 2.1 rebounds and 3.6 assists per game in the NLB ABA League 2.
He is also known as a stepbrother of the Slovenian basketball star Saša Vujačić, who used to wear the Los Angeles Lakers jersey. Petar has signed a three-year deal with the Pride of Bar.
--------------------
Petar Vujačić novi bek Mornara-Barsko zlato
Petar Vujačić, novi je košarkaš Mornara Barsko zlato.
Petar je minule dvije sezone nosio dres Rogaške a prethodno Petrol Olimpije. Dvadesetdvogodišnji igrač igra na poziciji beka šutera i minule sezone je u NLB ABA Ligi 2 za Rogašku postizao prosječno 18,6 poena, imao 2,1 skoka i 3,6 asistencije po utakmici.
Riječ je o bratu slovenačke košarkaške legende Saše Vujačića koji je preko šest godina nosio dres Los Anđeles Lejkersa. Petar je stavio paraf na trogodišnju vjernost Ponosu Bara.