FMP Meridian pen contract with Beau Beech
Wednesday, 06. July 2022 at 21:41
FMP Meridian have completed another transfer this summer as they signed a contract with 28-year-old American forward Beau Beech.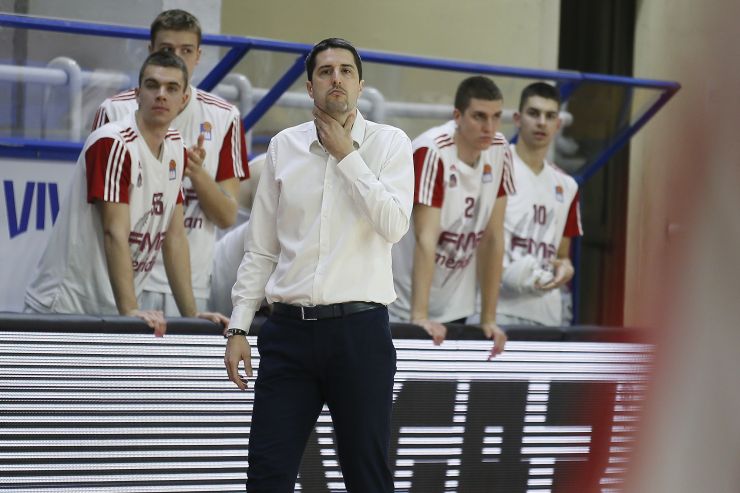 Nenad Stefanovic (Photo: FMP Meridian)
FMP Meridian have completed another transfer this summer as they signed a contract with 28-year-old American forward Beau Beech.
Beech is coming to Belgrade from Poland as he spent the previous season in Czarni Slupsk where he averaged 13.2 points per game.
Beau Beech studied at the North Florida College, while after going undrafted in the 2016 NBA Draft he played the 2016/17 season for the Long Island Nets of the NBA Development League.
After that, Beech joined Erie BayHawks for which he played in the 2017/18 season.
In the summer of 2018, this 28-year-old American forward decided to go oversees as he signed a contract with German side Hamburg Towers. At that time, Hamburg Towers played in the second-tier league of professional club basketball in Germany, while he helped the team win the promotion to the top-tier already in his debut season in Europe.
Beech stayed one more season in Hamburg Towers before moving to Greece to join PAOK Thessaloniki for the 2020/21 season.
As we have previously mentioned, he spent the 2021/22 campaign in Polish team Czarni Slupsk, while in the following season he will make his debut in the AdmiralBet ABA League while playing for his new team FMP Meridian.
--------------------------------------
Bo Bič novo pojačanje Pantera
Krilni centar Bo Bič (28, 203cm) novo je pojačanje KK FMP Meridian. Amerikanac koji se jednako dobro snalazi na pozicijama krilnog centra i niskog krila predstavljaće kapitalno pojačanje kluba u borbi u čak četiri takmičenja u narednoj sezoni.
Bič je nakon studiranja na univerzitetu Severna Florida pokušao da se izbori kao nedraftovan igrač za NBA ugovor igrajući letnju ligu u dresu Bruklin Netsa, a potom je nastupao i u razvojnom timu Atlanta Hoksa. Usledila je selidba u Evropu i njegov put je počeo u Nemačkoj, u redovima drugoligaša Hamburg Tauversa, tima velikih ambicija. Već u prvoj sezoni u Nemačkoj je stigao i prvi trofej jer je sa ekipom ostvario plasman u najjači rang takmičenja i to kao šampion. Proveo je još jednu sezonu u Hamburgu, a potom prešao u redove PAOK-a iz Soluna. Tu je stekao i prvo iskustvo u evropskom takmičenju nastupajući baš u FIBA Ligi Šampiona u kojoj će se sa FMP Meridianom takmičiti i ove sezone.
Pouzdani šuter je potom prešao u redove poljskog Slupska i bio jedan od lidera tima. Bo Bič je u proseku imao 13.2 poena po utakmici uz gotovo sedam skokova. Svoju karijeru Bič nastavlja u dresu Pantera, a prototip je moderne ''četvorke'' kao sjajan šuter veoma brzog izbačaja.
KK FMP Meridian je ovim potpisom učinio veliki korak ka konačnom sklapanju tima za sezonu 2022/2023. Podsećamo, u ovom prelaznom roku ugovore su produžili kompletan stručni štab, Ranko Simović, a kao pojačanja došli – Trent Frejzer, Čarls Dženkins, Luka Vudragović, Ognjen Matović i Andrija Vuković.