Nemanja Nedović has returned to Crvena zvezda mts after 10 years
Thursday, 07. July 2022 at 16:42
The reigning AdmiralBet ABA League champions have made their first move on the summer transfer market.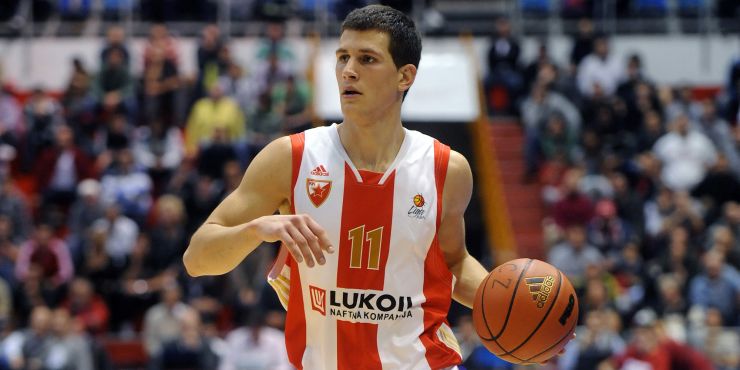 Nemanja Nedovic (Photo: Nenad Negovanovic)
Crvena zvezda mts have finalized their 1st transfer this summer and it's quite a big one! The Belgrade powerhouse have signed a 3-year deal with Nemanja Nedović.
Nedović has therefore returned to his childhood club after 10 long years! He started his pro career with the red-and-whites for which he played from 2008 to 2012. After that Nedović went abroad and made some impressive career along the way as he played for Lietuvos Rytas, Golden State Warriors, Valencia Basket, Unicaja Malaga, Olimpia Milano, while he spent the last two years in Panathinaikos Athens.
In the previous season, Nedović averaged 14.3 points in the Turkish Airlines EuroLeague.
Over the past 10 years, Nedović has become a regular member of the Serbian national team with whom he won the silver medal at the 2016 Rio Olympics.
---------------------------------------------
Nemanja Nedović se vratio svojoj kući
Reprezentativac Srbije i bivši košarkaš Golden Stejta, Valensije, Unikahe, Armanija i Panatinaikosa, Nemanja Nedović novi je član Crvene zvezde!
Nemanja, Zvezdino dete tako se vraća kući nakon 10 godina, a sa našim klubom potpisao je trogodišnji ugovor!
Nemanja Nedović je rođen 16.juna 1991.godine u Novoj Varoši. Profesionalnu karijeru i prve ozbiljne košarkaške korake je napravio upravo u Crvenoj zvezdi za koju je igrao od 2008. do 2012. godine, nakon čega je započeo internacionalnu karijeru u Lijetuvos Ritasu, zatim Golden Stejtu u NBA ligi, da bi se zatim vratio u Evropu kao igrač Valensije. U Španiji je nastupao i za Unikahu sa kojom je osvojio i Evrokup 2017.godine, potom je dve godine bio član Olimpije Milano, da bi od 2020. igrao za Panatinaikos sa kojim je osvojio grčko prvenstvo 2021.godine.
KK Crvena zvezda mts ovom prilikom želi da izrazi ogromno zadovoljstvo jer je Nemanja pokazao ogromnu želju da se vrati u Crvenu zvezdu, i zbog toga učinio i konkretne poteze kako bi mogao da napusti prethodni klub za koji je prošle sezone u Evroligi ubaciovao preko 14 poena po meču.