Senegalese Diong new Mornar-Barsko zlato center
Sunday, 10. July 2022 at 11:46
After three guards, Mornar-Barsko zlato have received the first reinforcement on the center position for the forthcoming season: Cheikh Mbacke Diong, that used to wear the jersey of UFC Knights in the NCAA last season. Now he signed with the Bar side.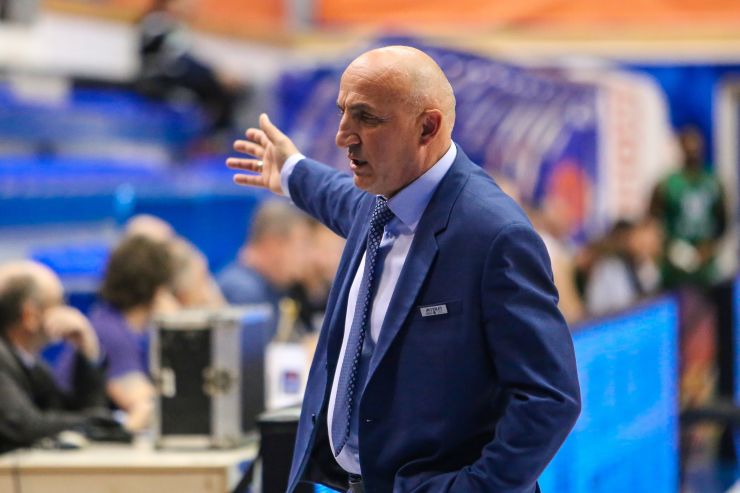 Mihailo Pavicevic (Photo: Mornar-Barsko zlato/MEDIA Pro)
Last season, the Senegalese big man used to average 6.9 points, while adding 6 rebounds and 0.7 assists per game to his stats, playing for the Orlando University team.
Cheikh Mbacke Diong is the fourth reinforcement of Mornar-Barsko zlato, after Petar Vujačić, Marko Kovačević and Fatts Russell.
From the previous season, it is Vladimir Mihailović, Marko Jeremić, Milija Miković and Gligorije Rakočević, that still have valid contracts for the next season as well.
--------------------
Senegalac Diong novi centar Mornara-Barsko zlato
Nakon tri beka, Mornar Barsko zlato dobio je i prvo pojačanje za novu sezonu na poziciji centra: Cheikh Mbacke Diong (23 god, 211 cm), koji je minule sezone nosio dres UFC Knights-a u NCCA ligi potpisao je ugovor sa Ponosom Bara!
Senegalac je lani u dresu univerzitetskog tima iz Orlanda postizao prosječno 6,9 poena, imao 6 skokova i 0,7 asistencija po meču.
Diong je četvrto pojačanje Mornara, nakon što su ugovor potpisali bekovi šuteri Petar Vujačić i Marko Kovačević, i plejmeker Fatts Russell.
Od igrača iz dosadašnjeg sastava "Ponosa Bara", ugovor za narednu sezonu imaju Vladimir Mihailović, Marko Jeremić, Milija Miković i Gligorije Rakočević.