Ramljak back in Zadar after 6 years
Friday, 15. July 2022 at 16:04
Marko Ramljak is coming back to the club, where he made his first professional basketball footsteps, after 6 years of absence.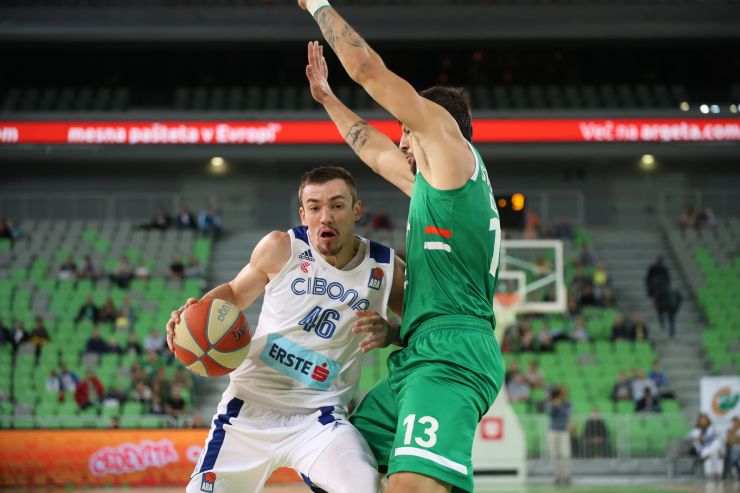 Marko Ramljak (Photo: Cedevita Olimpija/Ales Fevzer)
Marko Ramljak entered his professional career from the ranks of the junior squad of this Dalmatian team, back in 2010. After 6 years spent in Zadar, he left the club and afterwards used to play for Cedevita Zagreb, Zrinjski, Cibona, Balkan Botevgrad, Twarde Pierniki Torun, Posušje and Spars.
Last season, the member of occasional Croatian international played for Spars and averaged 15 points, 8 rebounds and 3 assists in 7 games in the NLB ABA League 2.
--------------------
Ramljak se vratio u Zadar nakon 6 godina
Marko Ramljak nakon šest godina vraća se u klub u kojem je započeo svoj profesionalni košarkaški put.
Marko je u košarkaške avanture krenuo kao junior iz zadarskog omladinskog pogona, sada već davne 2010. godine priključio se seniorskoj momčadi Zadra. Nakon što je 6. godina u Zadru, Ramljak je iskustvo skupljao igrajući za Cedevitu, Zrinjski, Cibonu, Balkan Botevgrad, pa je na red došao poljski Twarde Pierniki Torun i naposljetku prošlosezonskih Posušja te Spars Ilidže u Bosni i Hercegovini.
Povremeni reprenzetativac Hrvatske prošle sezone branio je boje Posušja i Sparsa. U NLB ABA 2 ligi bilježio je brojke od 15 poena, 8 skokova i 3 asistencije u samo sedam odigranih utakmica, igrajući za Spars.