Ioannis Papapetrou is the new Partizan NIS reinforcement
Tuesday, 19. July 2022 at 11:31
Former Panathinaikos captain and player, that has nine EuroLeague seasons behind him, has reinforced the black and white as a free agent.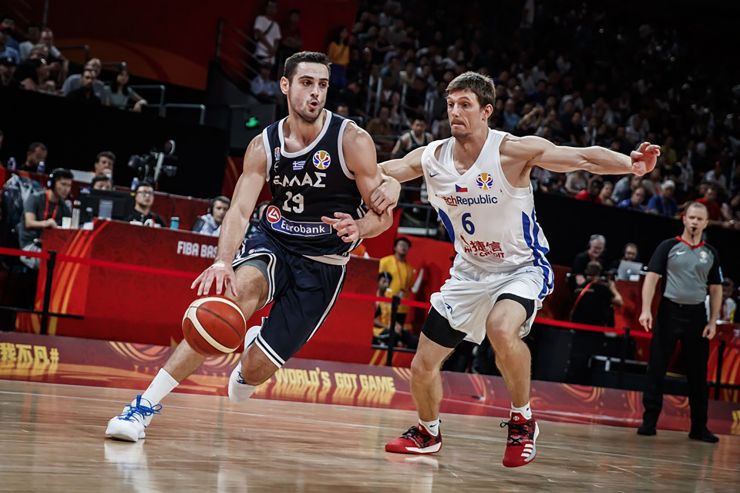 (Photo: FIBA)
Ioannis Papapetrou is the fourth reinforcement of Partizan NIS this summer. After Danilo Anđušić, Dante Exum and James Nunnally, a player, that used to be Panathinaikos captain, signed with Partizan NIS as a free agent.
Papapetrou has been born on 30 March 1994 in Patras and used to play for Panathinaikos for the past four seasons, having also been a captain. Ahead of that, the new forward of the black and white used to play for Olympiacos.
The new Partizan NIS reinforcement used to spend nine seasons playing in the EuroLeague. In the previous season, he has been averaging 12 points, while adding 3.2 rebounds in the elite European competition.
--------------------
Joanis Papapetru je novo pojačanje Partizana NIS
Doskorašnji kapiten Panatinaikosa i čovek koji iza sebe ima devet evroligaških sezona je kao slobodan igrač pojačao redove crno-belih.
Joanis Papapetru je četvrto pojačanje crno-belih ovog leta. Posle Danila Anđušića, Dantea Egzuma i Džejmsa Nanelija, doskorašnji kapiten Panatinaikosa je kao slobodan igrač potpisao ugovor sa Partizanom NIS.
Papapetru je rođen 30. marta 1994. u Patri, a prethodne četiri sezone je nosio dres Panatinaikosa, čiji je bio i kapiten. Pre toga, novi krilni košarkaš crno-belih je pet godina igrao za Olimpijakos.
Novo pojačanje Partizana NIS iza sebe ima devetogodišnje iskustvo igranja u Evroligi, a samo u sezoni za nama, Joanis Papapetru je prosečno beležio 12 poena, uz 3,2 skoka u najjačem evropskom klupskom takmičenju.