Suad Šehović extended with blue and white
Tuesday, 26. July 2022 at 12:38
Suad Šehović, a long-time captain of Budućnost VOLI, will play his tenth season in the blue and white jersey.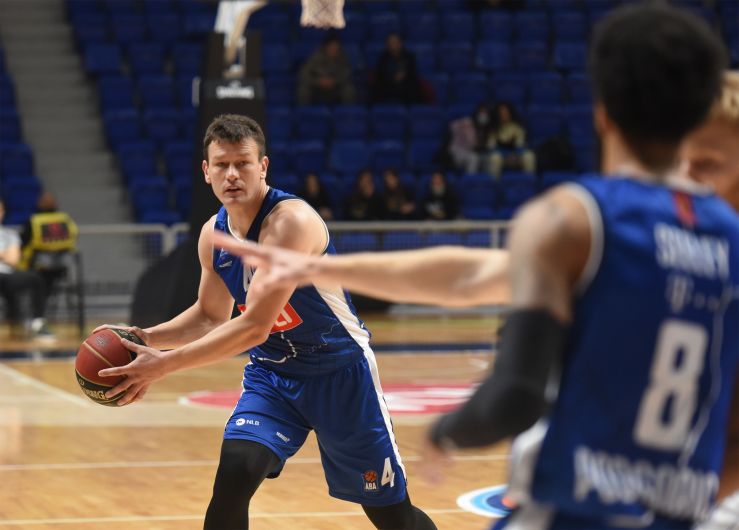 Suad Sehovic (Photo: Buducnost VOLI)
Suad Šehović used to defend the colours of Bosna, Budivelnyk, Union Olimpija, Khimki and afterwards Budućnost VOLI since the 2013/14 season.
The two sides have agreed on a new one-year contract.
---------------------
Suad Šehović produžio ugovor sa plavo-bijelima
Suad Šehović, dugogodišnji kapiten Budućnost Volija, odigraće i desetu sezonu u plavo-bijelom dresu.
Suad je u karijeri branio boje Bosne, Union Olimpije, Budiveljnika i Himika, kada je u sezoni 2013/14 potpisao za podgorički klub.
Kapiten Budućnosti VOLI se nalazi na drugom mjestu vječne liste ABA lige po broju postignutih trojki sa 395 ubačenih šuteva. Na prvom mjestu je Siniša Štemberger sa 403. Takođe, Suad se nalazi na 6. mjestu po broju uhvaćenih lopti i broju odigranih utakmica, dok je na 12. mjestu po broju ubačenih poena u istoriji ABA lige.
Šehović se "upisao" i u klub 100 Evrokupa gdje je do sada upisao 101 nastup.
Ugovor je potpisan na godinu dana.