Josip Jukić remains at Split
Thursday, 04. August 2022 at 10:32
Josip Jukić, a reliable center, is set to remain in the yellow and black jersey for another season. This way, Split continues to compose its 2022/23 season roster.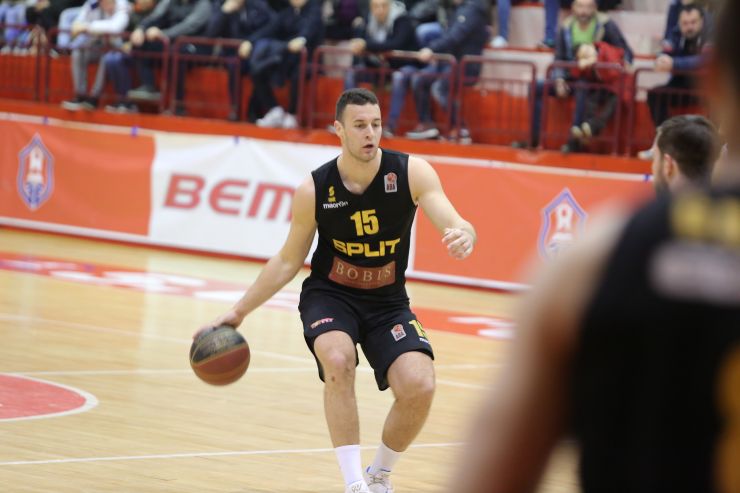 Josip Jukic (Photo: Lovcen 1947/Novak Abramovic)
"There is nothing better than continuing your career at your club. I wish to thank everyone for the support and I will do everything I can to return the favour in the best possible way with my performances. I believe that a season, that will bring lots of joy and happiness to the fans and the whole club is ahead of us," Josip Jukić told.
--------------------
Josip Jukić ostaje u Splitu
Josip Jukić, pouzdani centar, ostaje u žutom dresu još jednu godinu. Ostankom Jukića nastavljeno je slaganje momčadi u Splitu za sezonu 2022/23.
"Nema ništa bolje od nastavka karijere u svom klubu. Hvala svima na ukazanom povjerenju, dat ću sve od sebe i uzvratiti na najbolji mogući način. Uvjeren sam da nas čeka sezona, koja će donijeti puno radosti i veselja našim navijačima i cijelom klubu," rekao je Jukić.